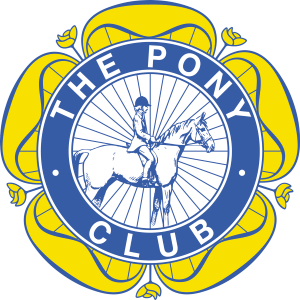 Pony Club groups and centres across the country have been taking part in our monthly classes to qualify for The Pony Club Online Dressage Championship Show 2015. Invitations to all qualified riders have now been sent by e-mail, see the table below.
The Championship Show is now open for entries, see the schedule here.
Entries for qualified riders must be made by 30 September

The closing date for receiving videos is 31 October

Remember you need to be a member of a Pony Club Centre or Branch to take part in the Championship Show, so if your branch name isn't displayed below please let us know and we'll update our information.
The Pony Club rules apply:
Commanders may be used except for Novice, Open and Intermediate classes

Gloves must be worn

Whips may be carried during the test

No grackle nose bands or martingales, ordinary nosebands only are permitted.

Riders may ride a different horse to the one they qualified with if circumstances have changed.
1st to 3rd place in each class will receive gold, silver or bronze medals, plus 1st placed riders will receive a free subscription to Centre membership!
D Level
| | | | | | | |
| --- | --- | --- | --- | --- | --- | --- |
| Rider | | Horse | | Pony Club group | | Score |
| Abi Marsh | | Knight | | Tumpy Green Equestrian Centre | | 80.38 |
| Honey Reeve | | Ellie | | Mill House Pony Club Centre | | 77.69 |
| Hollie Chandler | | Dennis | | Tumpy Green Equestrian Centre | | 76.92 |
| Emma Wilson | | Scooby | | Tumpy Green Equestrian Centre | | 75.00 |
| Ebony Joyce | | Ellie | | Mill House Pony Club Centre | | 74.62 |
| Angela Mcaven | | Captain Jack Sparrow | | Team Vale Dressage Squad | | 73.85 |
| Isla Nicholls | | Molly P | | Team Sparhanger | | 73.85 |
| Tichy Sanders | | Fuzzy | | Team Sparhanger | | 73.46 |
| Lara Foster | | Ernie | | Swang PC Pony Club | | 73.08 |
| Katie Davy | | Pickles | | | | 72.69 |
| Lily Reeve | | Clutton | | Mill House Pony Club Centre | | 72.69 |
| Molly Secker | | Scrumpy | | Tumpy Green Equestruan Centre | | 71.15 |
| Alice Lee | | Marley | | Swang PC Pony Club | | 70.38 |
| Elodie Place | | Trefynys Miss MoneyPenny | | Pomy Princesses | | 70.38 |
| Chloe Chandler | | Shadow | | Tumpy Green Equestrian Centre | | 70.00 |
| Lilly Pierce | | TT | | Team Sparhanger | | 70.00 |
| Isla Bennie | | Bachen | | Swang PC Pony Club | | 69.23 |
| Tilly Redman | | Farlie | | | | 68.85 |
| Lydia Thomas | | Rowan | | Garth South Pony Club | | 68.46 |
| Megan Lewcock | | Roberto | | | | 68.46 |
| Molly Rooke | | Bridgy | | | | 67.31 |
| Holly Foster | | Smartie | | Swang PC Pony Club | | 66.54 |
| George Rooke | | Laddie | | | | 65.00 |
| Tjay Wilson | | Chief | | Team Vale Dressage Squad | | 64.23 |
| Kaylan Newton | | Alfie | | Pony Freaks | | 62.69 |
| Lucy Hargreaves | | Captain Jack Sparrow | | Team Vale Dressage Squad | | 62.69 |
| Hope Throw | | Foxy | | | | 62.31 |
C Level
| | | | | | | |
| --- | --- | --- | --- | --- | --- | --- |
| Rider | | Horse | | Pony Club group | | Score |
| Gracie Tyte | | Danny Boy V | | Essex and Suffolk Hunt Pony Club | | 81.33 |
| Lily Meakin | | Ellie | | Mill House Pony Club Centre | | 74.67 |
| Kieran McDonald | | Picnic | | | | 69.33 |
| Sophie Mullens | | The Longhouse Vanilla | | Llangeinor Pony Club | | 69.33 |
| Amy Johnson | | Amber | | Tumpy Green Equestrian Centre | | 68.67 |
| Lily Reeve | | Clutton | | Mill House Pony Club Centre | | 68.00 |
| Rebecca Cross | | Shadow | | Tumpy Green Equestrian Centre | | 67.67 |
| Charlotte Wilson | | Scooby | | Tumpy Green Equestrian Centre | | 67.00 |
| Lydia Thomas | | Rowan | | Garth South Pony Club | | 66.67 |
| Dominic Watson | | Silverado | | Wellington Pony Club | | 65.33 |
| George Rooke | | Tilly | | Wellington Pony Club | | 64.33 |
| Victoria Robinson | | Guiness | | Southview Equestrian Centre | | 64.33 |
| Tilly Redman | | Farlie | | Wellington Pony Club | | 62.67 |
| Molly Rooke | | Spangles | | Wellington Pony Club | | 60.33 |
Novice
| | | | | | | |
| --- | --- | --- | --- | --- | --- | --- |
| Rider | | Horse | | Pony Club Group | | Score |
| Amy Deacon | | Clutton | | Mill House Pony Club Centre | | 73.80 |
| Alex Warmisham | | Ebony | | | | 66.40 |
| Megan Lewcock | | Jai | | | | 66.20 |
| Olivia MacLaren | | Rikki | | Ingliston Equestrian Centre | | 65.40 |
| Lydia Thomas | | Rowan | | Garth South Pony Club | | 64.20 |
Intermediate
| | | | | | | |
| --- | --- | --- | --- | --- | --- | --- |
| Rider | | Horse | | Pony Club Group | | Score |
| Amy Deacon | | Clutton | | Mill House Pony Club Centre | | 69.83 |