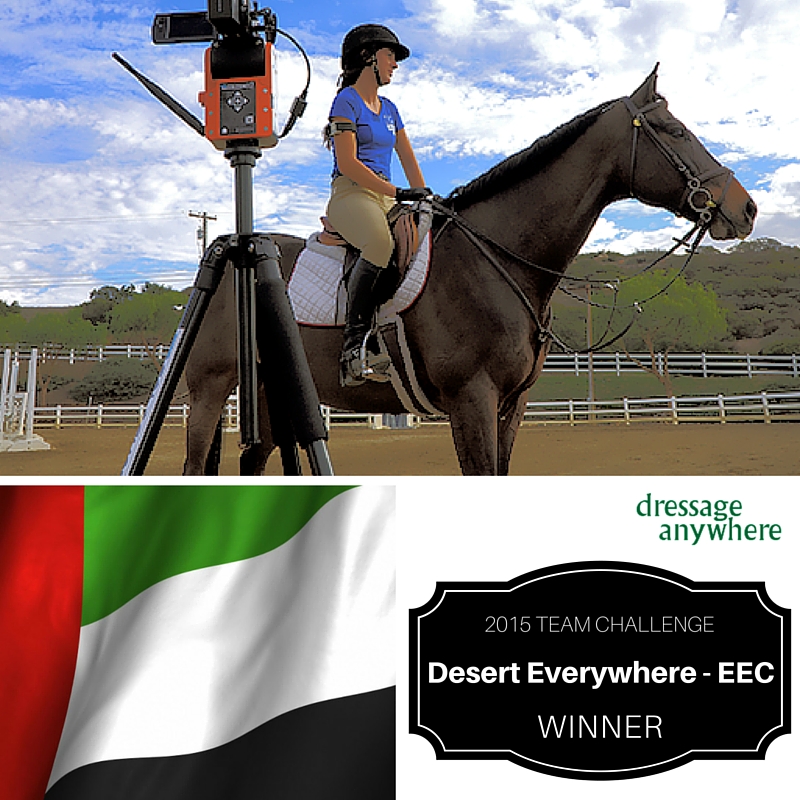 Desert Everywhere - EEC are our 2015 Team Challenge winners!
Based at Emirates Equestrian Centre in Dubai, the team consists of 30 members and Antonia Murach, Nicole Claase and Shakira Muller gained the team's winning points of 32.
Co-ordinated by Julie Arnup, the team are often up bright and early to avoid riding during the hottest part of the day and we're sure the MIBOT remote video system prize (worth over £700) will be a huge help to the team during 2016.
Wellington Livery Team closely followed in second place on 29 points. Full results of all Dressage Anywhere teams are on our 2015 Team Challenge scoreboard.
If you want to take part in the 2016 Team Challenge, all you have to do is get a team of three or more people together and register as a team. For more information, including the Team Challenge rules see our help page. 2016 prizes to be announced shortly.