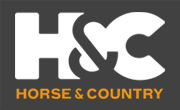 Dressage Anywhere proudly presents the new series from Horse & Country TV. How to Succeed at Preliminary Dressage is a series of six short episodes to aid amateur riders beginning their dressage careers as well as more experienced riders either returning to Prelim level with a new horse, or that are keen to brush up their knowledge of the level and get expert tips to improve their marks.
Presented by Jenny Rudall with dressage rider and trainer Keith Robertson of Wild Farm Dressage, the series includes essential information on dressage legal tack and clothing, how to ride the Prelim movements for maximum marks and how to translate your score sheet and improve your marks next time. Keith shares invaluable knowledge to help riders stay calm and collected during their test, as well as enlightening secrets on what the judges are looking for, how to gain extra marks and where to make timely corrections.
You can watch the first two episodes right here on Dressage Anywhere. The whole series will be available from 25 October 2010 at http://www.horseandcountry.tv/horse.