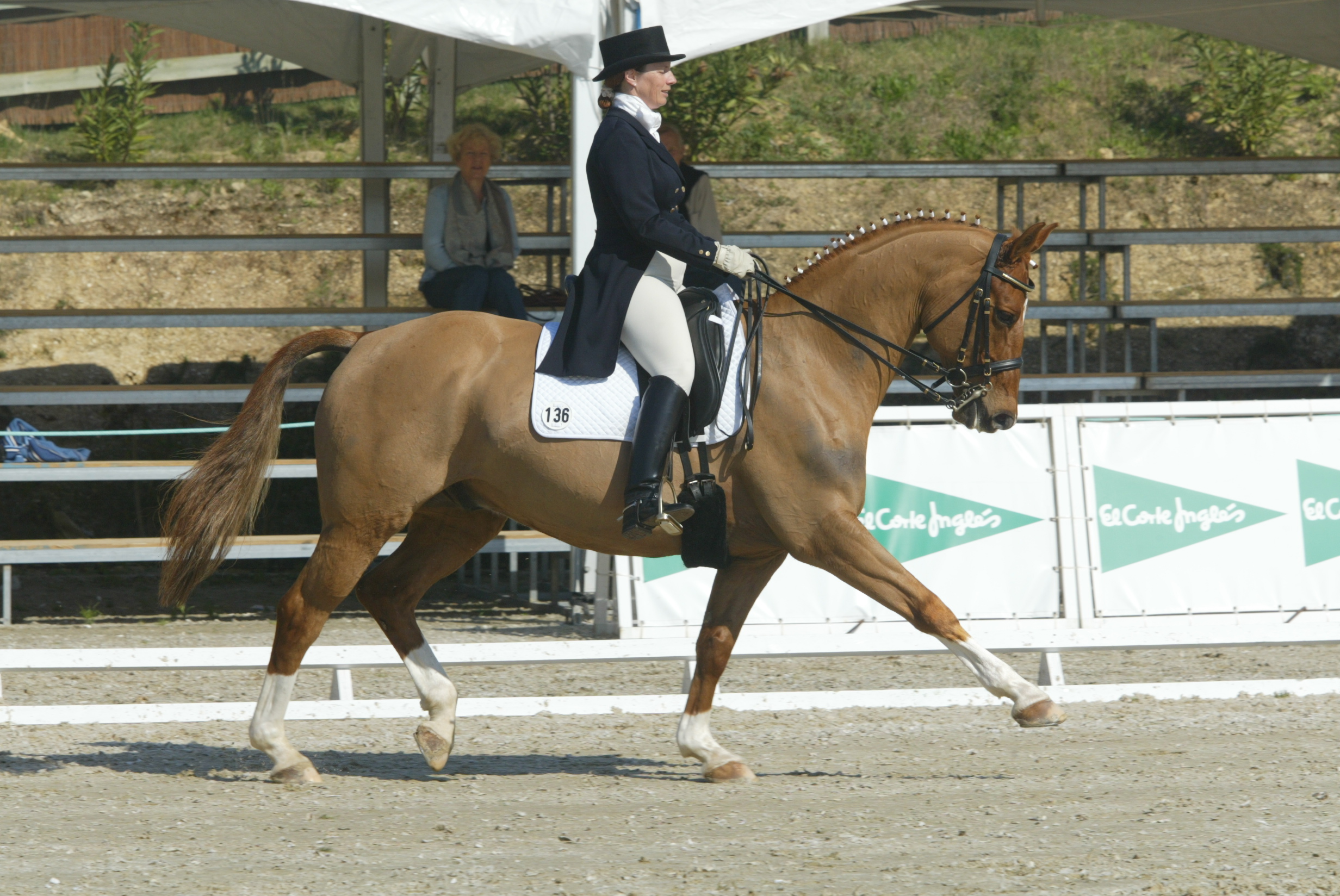 Born near Hickstead, Sussex, List 1 judge Debby Lush has trained for nearly 30 years with the former First Chief Rider of the Spanish Riding School, Arthur Kottas. Author of two books: 'The Building Blocks of Training' and 'The Successful Dressage Competitor', Debby has competed nationally at Grand Prix and internationally at Small Tour level, with many successes at regionals and nationals particularly in Freestyle. Debby is passionate about judging as a means of providing riders with positive feedback to guide their training and future competing.
All our judges have had years of experience either as a competitor, rider or trainer or a combination of all three and of course have owned horses. Debby competed her 22 year old horse, Holme Grove Merlin, a 15.3hh pocket rocket Trakehner, in the Grand Prix class at the Somerford Park Premier League show last month.
Full marks to Debby to have kept him sound and supple enough to compete, especially at this level.
Debby says: 'At this stage of Merlin's career, we compete for fun, and no matter how many times I ride the Grand Prix, I learn something new almost every time out. Being an active competitor puts me very much on the side of the rider when I judge, as I know how hard it is to pull it all together on the day.'