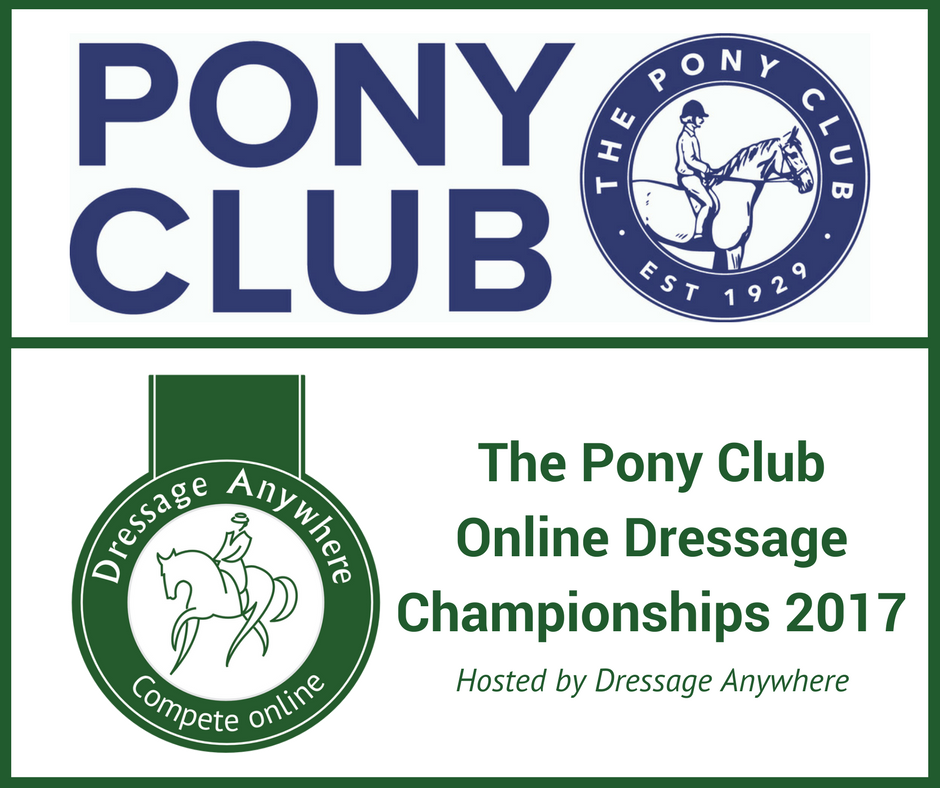 Monthly qualifiers for The Pony Club Online Dressage Qualifiers 2017 are open!
Every month between now and August 2017 riders can take part in our monthly The Pony Club classes and the top 15 with two scores over 60% will be invited to take part in our Online Championship Show in October 2017.
Choose from Walk and trot, Introductory, Novice, Intermediate or Open.
Riders placed 1st to 3rd in each Championship class will receive Gold, Silver and Bronze medals plus Championship rosettes.
In order to complete a qualification, riders must be a member of a Pony Club group or centre.
Related links