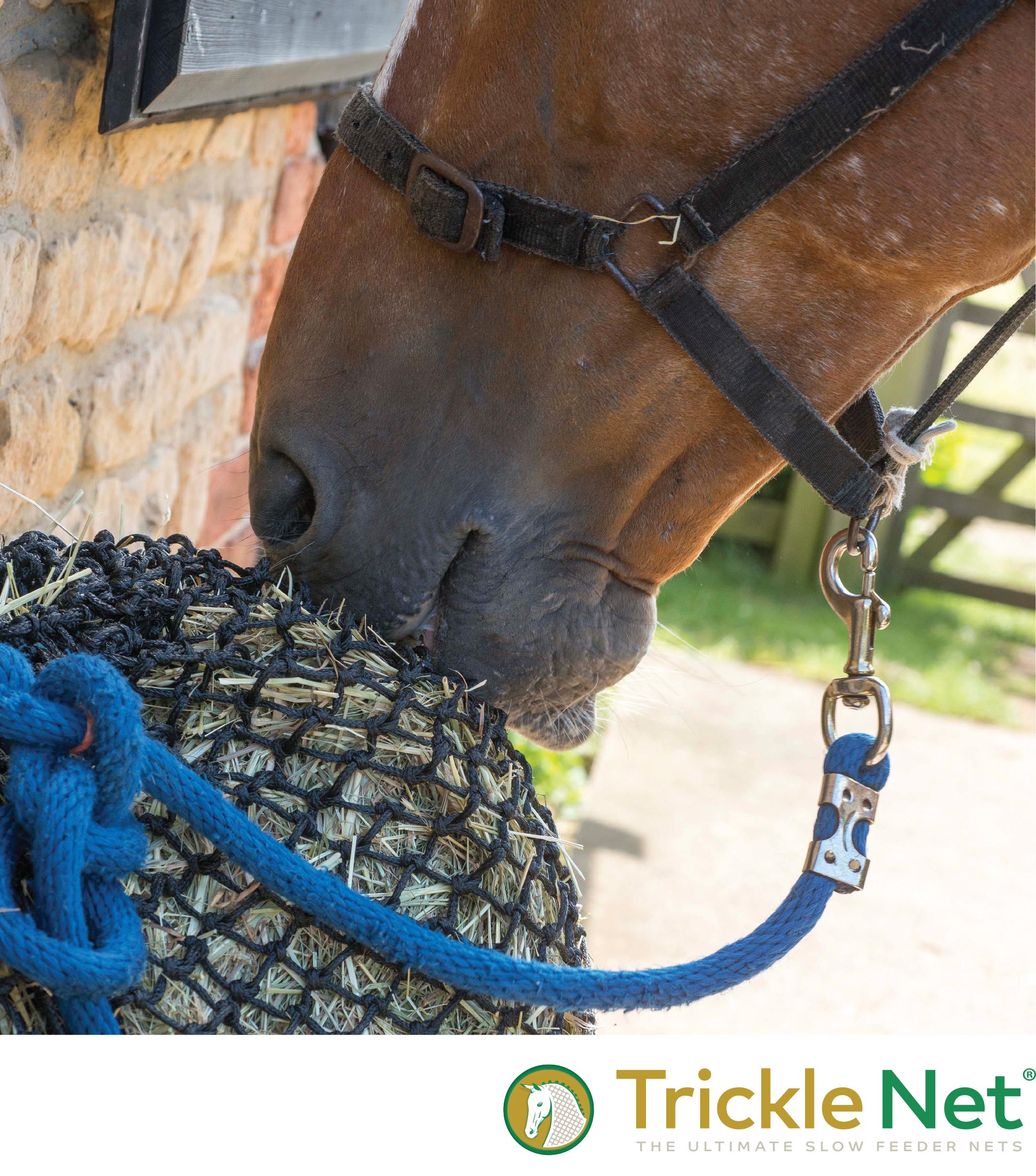 Dressage is a highly skilled form of riding and as a discipline is one of those sports where a spectacular routine from horse and rider is required.
Keeping the dressage horse fit and healthy is key and sometimes due to the weather or competition schedule getting enough turn out for grazing is a challenge. Many riders are concerned about their horses sustaining injury especially during wet, muddy conditions.
Without doubt more riders now understand that horses need some time out in the field, but during wetter weather some horses will spend many hours stabled.
The question is how do riders and owners supply continuous forage, which horses need without gaining weight, eating it all in one go and keeping them occupied? Trickle Net has the answer.
Trickle Net has been specially designed with small 25mm holes, which slows down the rate horses and ponies eat their forage.
This prevents them from being able to take large mouthfuls of hay, encouraging slower feeding patterns and also prevents the horse from becoming bored whilst spending long periods of time stabled.
Made from 4mm rot proof braided polythene which makes the net extremely strong and robust, prolongs the life of the net. Riders are able fill the Trickle Net with up to 8.5kgs of dry hay and it allows them to be able to monitor their horse intake in a controlled way. Read more about the Trickle Net including Ellen's inspiring story of how it came about.
We're delighted to welcome Trickle Net on board as the March Prelim class sponsor: win a Trickle Net, t-shirt or mug!