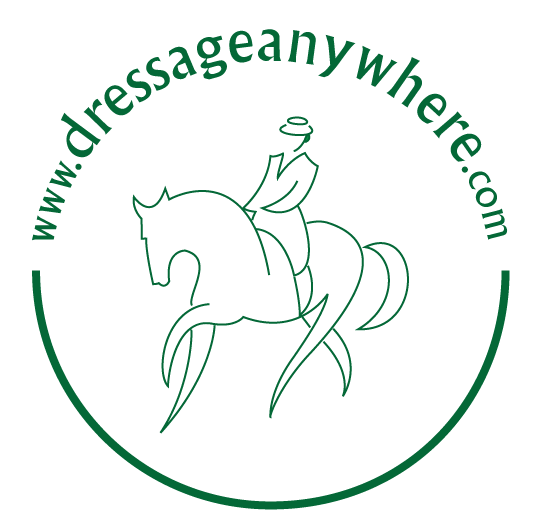 International online dressage competition website www.dressageanywhere.com brings competitors top level judges for a wide array of classes.
Many of British Dressage's most experienced judges have agreed to join Dressage Anywhere's panel of judges. As the Dressage Anywhere team says "We want to offer new competitors and our regular member's of all levels different but experienced judges each month. We feel we are offering riders a truly unique experience, as well as the rare opportunity to be judged by these highly qualified judges they may not normally have access to."
Recent competition judges include List 1 judges Jane Peberdy, Kim Ratcliffe, Maureen Newall, Sally Merrison, Nereide Goodman, Linda Whetstone, Clive Halsall, Debbie Lush, Penelope Lang and Barbara Amos.
A recent competitor said "It's great that one can compete with other riders from all over the world without even leaving the barn, and also to be judged by good judges. My horse is only 5 years old and we need to get some routine in riding tests, so it's great that we can do that nice and quietly at home, and at the same time compete and win prizes. I will definitely compete with you again!" Trude Hestengen, Norway
Just as the feedback from the competitors has been overwhelmingly positive, it has been equally so from the judges themselves. They are in the unique position of being able to judge from their armchair, replay the video if they would like another look at a movement and have the opportunity to give more in depth and helpful comments than they would sometimes have time to give in a live competition.
Dressage Anywhere recently announced an agreement with the Federation Equestre Internationale (FEI) - the international governing body allowing them to use the whole range of the FEI tests to be judged by FEI or suitably qualified National judges. Schedules now include a greater variety of tests ranging from FEI Grand Prix Special to Prix St Georges, Young Rider to Pony tests, Eventing 4 * to 1* , Para Equestrian grades 4 to 1 and of course all British Dressage and British Eventing Tests.