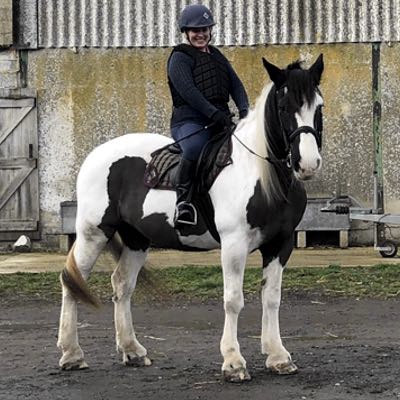 It's never too late to get back in the saddle and definitely never to late to have a go at dressage! Deborah got in touch after placing third in January's Veteran Horse class to tell us more about her and the lovely Molly.
'Until three years ago I hadn't ridden since my teenage years. I hit my 50th birthday and on my bucket list was to get back in the saddle again which I did by going into partnership with a lady in the Army who I now co-own Molly with.
'I haven't ever in my life done any dressage, nor had any professional lessons with a dressage coach, but I thought I would have a go at entering the Veteran Horse Competition Intro B, which I have just done and, to my amazement, scored 67.83% and came third in the class.
---
See also
---
'I still cannot quite believe it and I have now caught the bug. I have to say, I have always enjoyed watching dressage but had, until this competition, never had the chance to do it myself. I will be taking some lessons now and trying again so I can improve in the correct way.
'Molly is 25 in May and I have to say, she is a mare in a million!! She is absolutely bombproof!! She does RDA once per week and is the best horse you could ever own to learn to ride. Thank you Dressage Anywhere for giving me the chance to be able to compete as I don't have any transport to get to outside competitions. I will certainly be doing more competitions with you!'