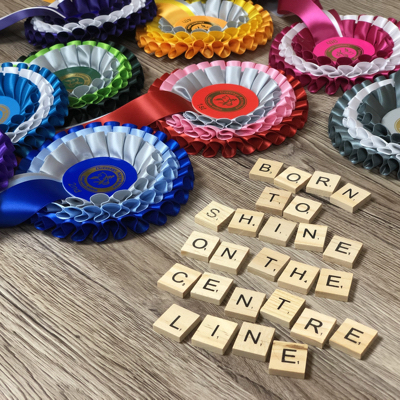 Anne-Marie Woosnam and Monnington Eros from Herefordshire placed in April's Introductory restricted class with 66.74%. Anne-Marie has been taking part in our competitions since a friend told her about competing online with us, so we caught up with Anne-Marie to find out more!
How did you get into horses?
I got into horses through my sister when I was four years old.
Tell us an interesting fact about yourself!
My second cousin is Chris Tarrant and my husband's second cousin is Ian Woosnam.
Tell us a bit more about your horse
Monnington Eros is a bright bay 12 year old Morgan horse. I had been watching him since he was advertised as a foal and bought him as a yearling from the Monnington Stud. We've been together since he was a yearling, so 11 years now.
Have you got any interesting or funny stories about your horse?
He has always been a good horse and has competed in British Morgan Horse shows, the Western Region and the European Shows.
What level do you compete at?
I compete at Introductory and Preliminary dressage.
How do you prepare for a dressage test? Any top tips?
I watch videos of the test online and I also have the BD TestPro app.
What horsey product or item could you not live without?
Mane and Tail!
What are your goals for the future?
To compete in Novice dressage. My biggest challenge is my confidence.
What's your biggest achievement to date?
Coming 4th in an Intro competition on Dressage Anywhere.
What's your favourite thing about Dressage Anywhere?
Having top class dressage judges mark your test.
What would you say to someone just getting started in dressage?
Just enjoy and do it!