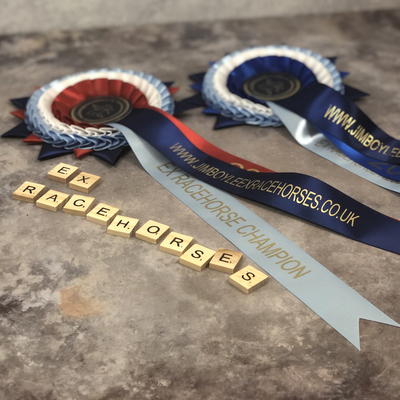 The Jim Boyle's Ex-Racehorse League is over for another year!
Huge thank you to Jim Boyle Racing, based in Epsom for their continued support for this league and for providing such beautiful rosettes to our Champion and Reserve Champion.
Congratulations to our 2019 Champion Iris Nijboer riding Piet Mondrian, who won the league with 193 points. Reserve Champion Lesley Keen riding Ivy Trump closely followed with 163 points.
Full results of the 2019 league are available here on our scoreboard.
Stay tuned for exciting new about the 2020 ex-racehorse league!