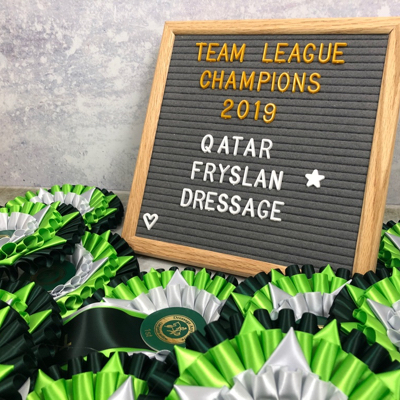 During 2019 32 teams from across the world took part in our annual Team Challenge with two teams on the same score for several months.
In the event of a tie for first place, scores are added up and the team with the most points is declared the winner. Congratulations to Qatar Fryslan Dressage, winners for the second year in a row! Al Shaqab, also based in Qatar are our 2019 reserve champions.
Both teams win rosettes and £100 goes to the winning team. Congratulations to everyone who took part. A new 2020 Team Challenge opens this month, so any January team entries will count towards the new challenge.
The full results are available here.
If you'd like to set a team for 2020, it's really easy to do. Simply register as a team account, add team members and start entering! Everything you need to know from support to scoring is here.