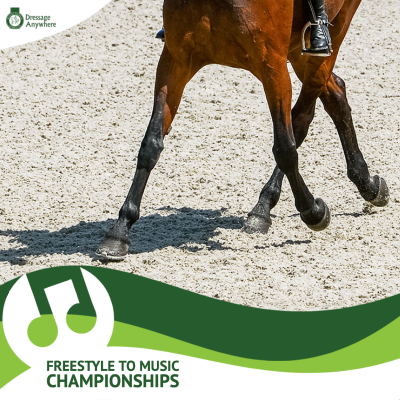 We've got a special treat for all those Freestyle to Music fans out there! Our very own Music Championships!
Between August 2021 and January 2022 qualify for the Freestyle to Music Online Dressage Championships at Introductory, Preliminary, Novice, Elementary, Medium or Advanced Medium.
The Championship Show will take place online during February 2022.
Qualifying criteria
To qualify you need to gain two scores with the same horse at the same level:
Introductory two scores of 64% or above
Preliminary two scores of 65% or above
Novice two scores of 66% or above
Elementary two scores of 65% or above
Medium two scores of 64% or above
Advanced Medium two score of 64% or above.
This Championships is a great way to showcase your music and your floorplan but you don't have to be a seasoned music rider to take part. We'll be shortly launching a mini-site full of tips and tricks to help you get started.