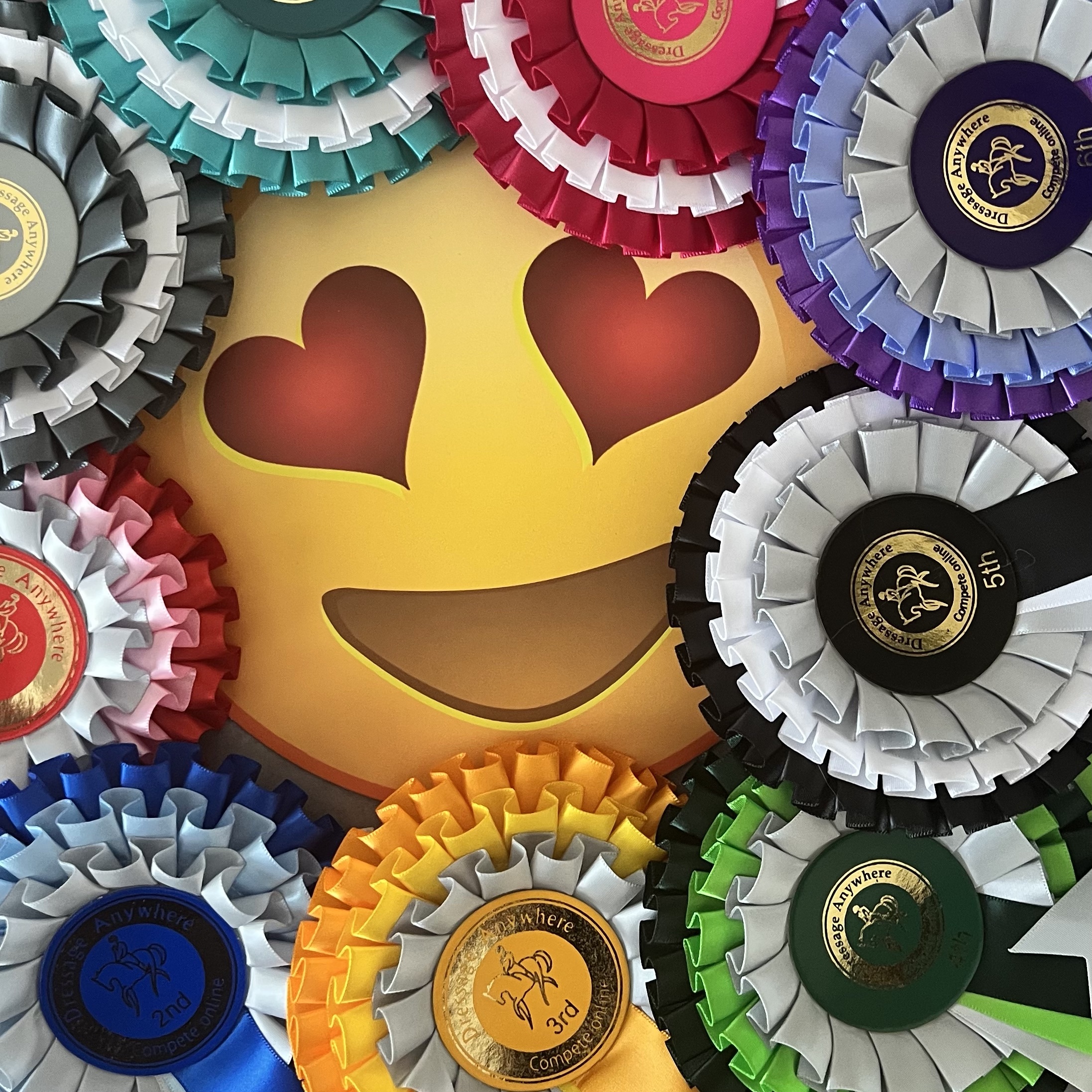 During July we'll be capping entries in all classes at 26!
Yes, you read that right! Any July competition classes that have more than 26 entries will be split.
Some of our classes have become a bit big again and we want our members to have more opportunities to win rosettes and prizes, so we'll be splitting our online dressage classes during July.
Why 26? Well, 26 entries equals two groups of 13 and 13 entries is the lucky number to award 3rd place prize money. 😍
Rosettes will still go up to 10th placed based on entry numbers, as per BD and our rules.
Plus there's a total prize pot of over £1,500 up for grabs!!
How we split classes
Once all tests have been judged, the scoreboard will be taken offline for a short period whilst we split the classes.
We use a special bit of software developed for Dressage Anywhere to do the work for us. It takes the complete entry list and places the first person who entered in Group 1; the second into Group 2; the third into Group 1; fourth into Group 2 and so on ensuring that the groups are as equal in size as they can be.
This method ensures that the classes are split in the most random way possible (based on entry date) and also ensures that all riders either stay at the same placing or move up a placing or two!