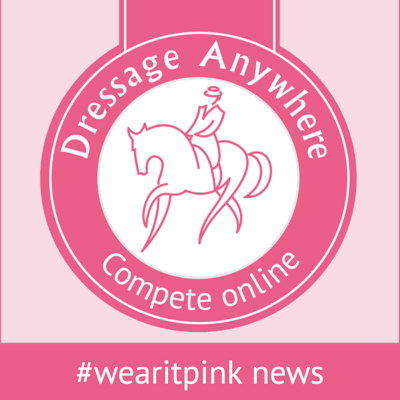 Who fancies raising a bit of money for charity? Will you wearitpink this October?
We've lost count of how many times we've held this annual event, but let's make this the best one ever. Let your imagination run wild (within the BD tack and equipment rules!) and wear it pink in your October tests!
For every PINK entry, we will donate £1.00 of your entry fee to Breast Cancer Now, the official charity for #wearitpink.
I'm sure we've all been affected by cancer at some point in our lives, whether directly or through a loved one or friend. Charity events like this are a great way of raising valuable funds to help support further research and move us closer to stamping out caner.
We've seen some fabulous entries over the years from tu-tus to pink ponies but do make sure your outfit is within the rules.
Permitted: ear covers, fly fringe, pink saddle cloth, pink rider clothing.
Not permitted: martingales, hoof boots, exercise sheets or rugs of any kind.