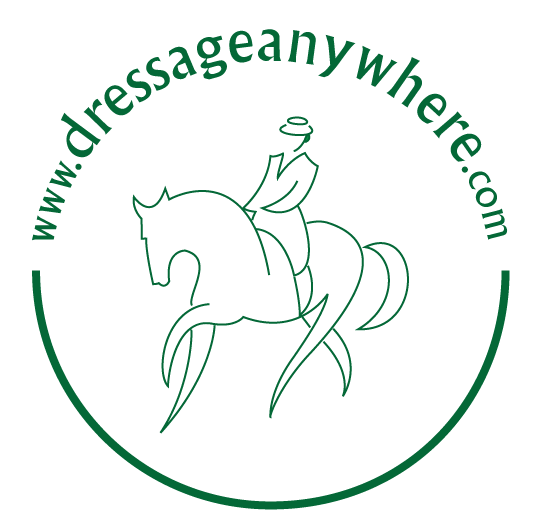 We've gathered together a list of our most frequently asked questions. Let us know if there are any others you would like us to include here.
Can I have my test called for me?
Yes all tests may be commanded except for British Eventing tests which must be ridden from memory.
Do I have to be a member of British Dressage, The Pony Club or British Eventing to ride one of their tests?
No you don't have to be a member, we have permission to use these tests, so you only need to register with Dressage Anywhere for which there is no charge.
Can I do rising trot in Elementary tests?
Yes, you may either sit or rise or ride a mixture of both in all tests up to and including Elementary, i.e. Walk and Trot, Preliminary, Novice and Elementary. As in British Dressage rules, in Medium and above tests the trot must be ridden sitting unless otherwise stated on the test sheet.
Can my horse wear a martingale?
Not If you are entering a competition class. However if you wish to use a martingale you can enter a Practice Tests class where you can choose any test to ride.
What are Practice tests classes?
In a Practice tests class you can choose any test (British Dressage, British Eventing, or FEI Senior, under 21, Para and Eventing) and receive extra comments on your scoresheet to help you with your training. The video and score is private to the rider and there are no prizes but the judge will provide more feedback and help than they would normally have time to do in a competition.
Video Tips
Some zooming is recommended to keep the picture clear enough for the judge to see especially when the horse is at the end of the arena.
If possible try to avoid dark shadows on the arena (which makes it difficult for the judge to see the good and the bad!).