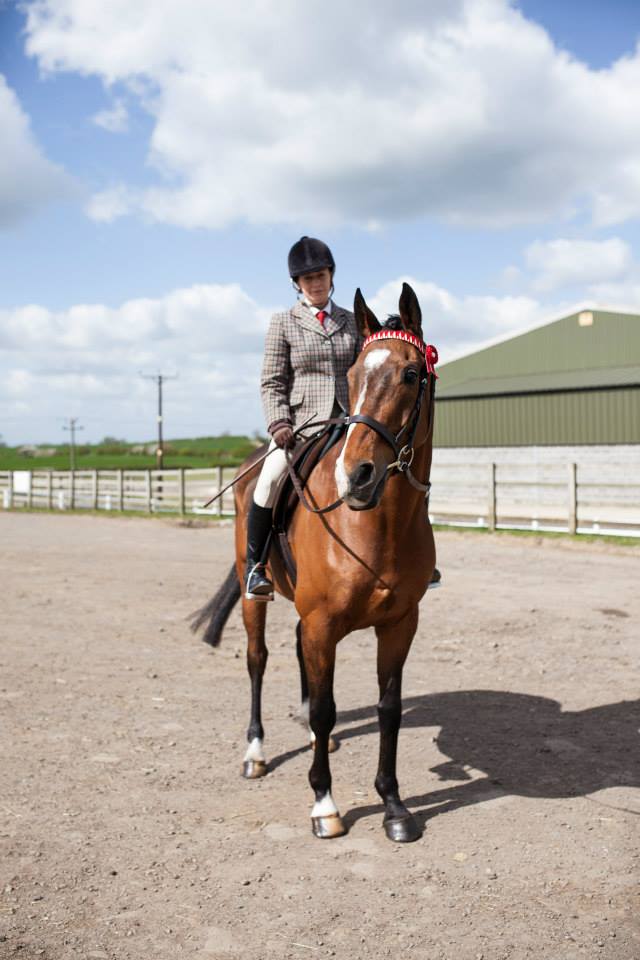 Our Jim Boyle's Ex-Racehorses classes have attracted riders from up and down the country and this June, regulars Hayley Burson and Bywell Beau take on a new challenge to ride their dressage test without tack!
Bywell Beau retired from a successful racing career, having raced at Cheltenham, Aintree and also on Grand National day in 2007, at the grand age of 12.
'I purchased Beau for £400 just before his thirteenth birthday', said Hayley, 'and he had no idea about life outside of racing. The first time tying him up he snapped his headcollar in two and the first time getting on took four people to help me. Despite his uncertainty about his new life, I saw glimmers of what might be and his relaxed attitude to life meant he was very trainable.'
Just 18 months later he has scored between 62-72% at Preliminary dressage and has been well placed at local showing classes. He qualified for the Stoneleigh Dressage Championships in July and has recently started to learn to jump properly. Hayley's looking forward to their show jumping debut next month, as well as doing their tackless dressage with Dressage Anywhere!
'It has been hard going,' said Hayley, 'as he is excessively boney and high withered, but we have made marvellous progress. Brakes without a bridle have been none exsistant, but we are working on it. As long as everyone is ready for a laugh and sponsors us, it will all be worth it.'
Hayley's chosen charity is Retraining of Racehorses; visit her Just Giving page to donate to this very worth cause.