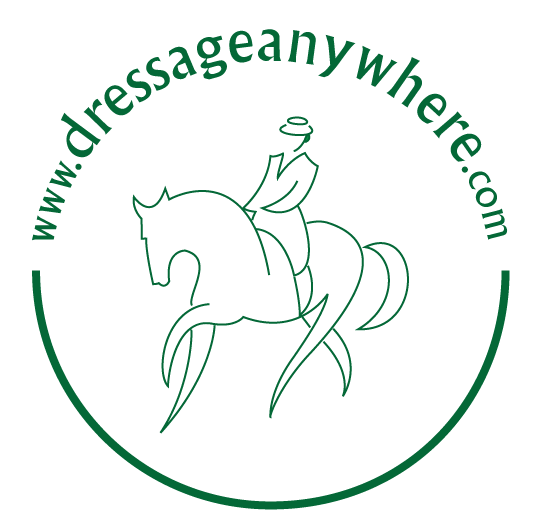 We're delighted to launch our new look Dressage Anywhere! We've been running online dressage competitions for over four years and we've learned a lot, especially about how our riders want to use our services. We've listened, taken note and we hope you're as delighted with it as we are! What's more, we have an exciting new system that will be updated regularly and will evolve as you need it to.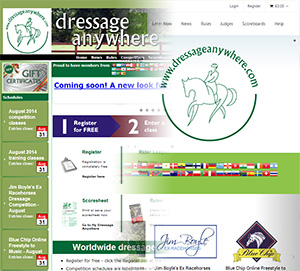 What's new?
We've streamlined the entry process with a new look schedule and an easy to update shopping cart.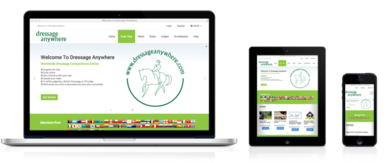 Dressage Anywhere is now completely mobile and tablet friendly so you will get the same experience whilst on the go as you do from your computer. No more fiddly zooming in to check your placing at the end of the month.
Achievements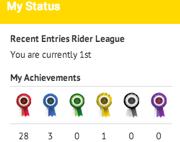 Access vital information about your rider league points, current test status, team status and rosette count from the home page.
Rules page

Our rules page is updated to include information about Qualifiers, Championships and Series.
Scoreboard
The scoreboards are easier to navigate, with clearer placings and score information.
My Profile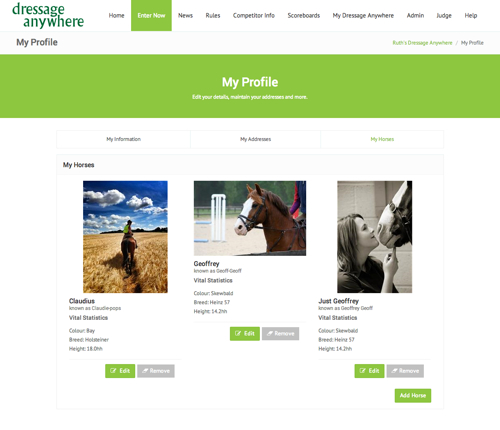 From your My Entries page you can:
From your My Profile page you can:
Update your personal information and preferences
Add more information about your horse(s) and upload a photo.
Uploading videos

You can add your YouTube links direct to your entry and the judge will be notified straight away. So no more e-mailing your links to us!
Help page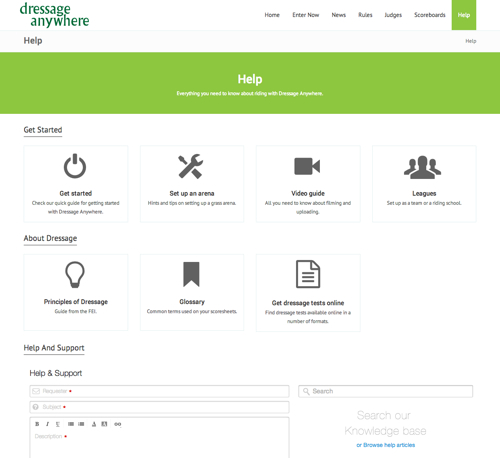 Our help page is new and improved with all information in one place. Use our help and support widget to get in touch or search the knowledge base to find what you're looking for.
If anything isn't as you would expect to find it, drop us a line: help@dressageanywhere.com.