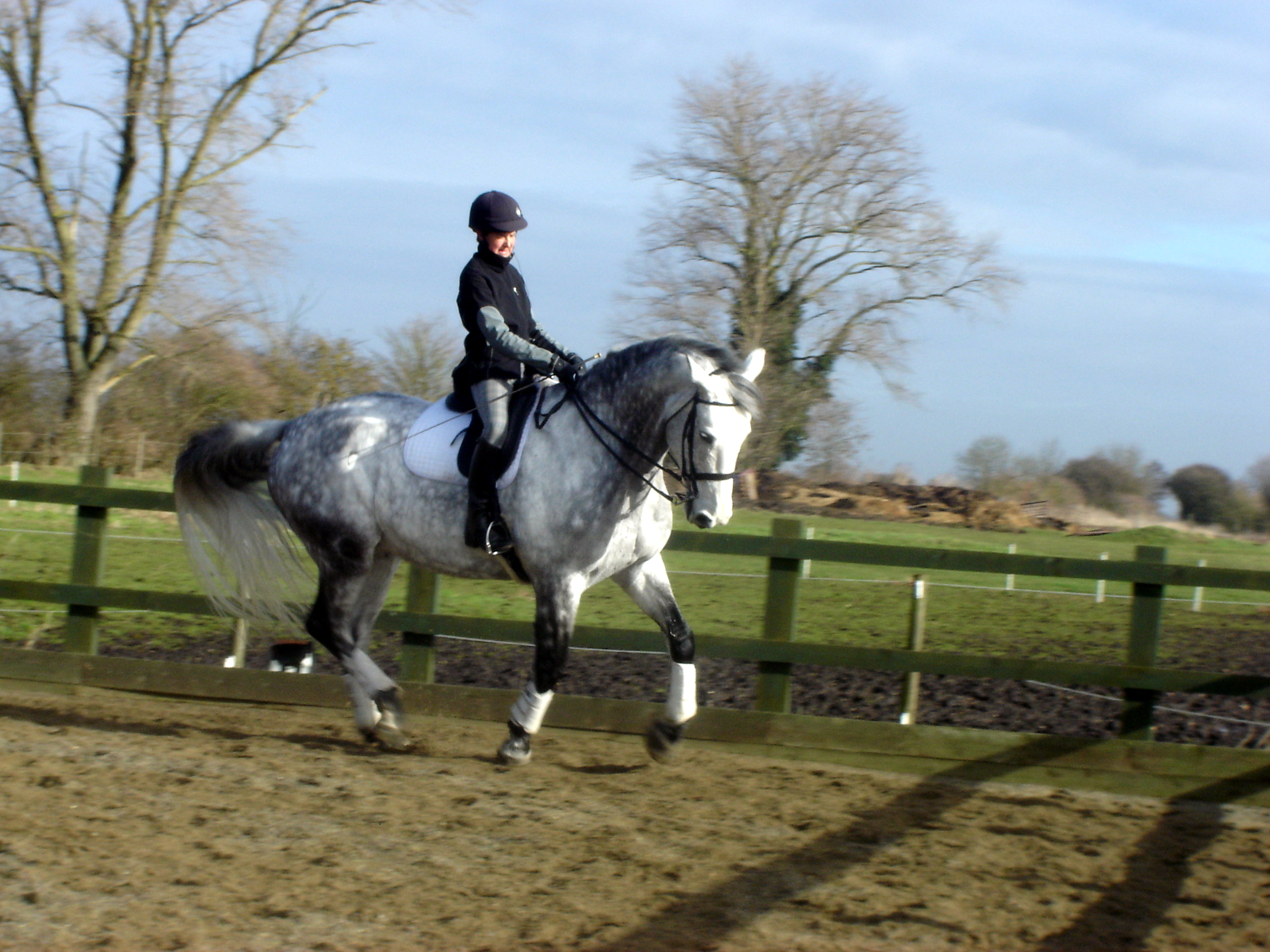 We love hearing from our riders so it was great to hear that Caroline Anne Ratcliffe from Cambridgeshire had received her prizes for placing 3rd in our 2014 Rider League.
To all at Dressage Anywhere.
I am sending you an enormous thank you. I have just received a rosette, stock pin and saddle cloth for finishing in third place in 2014 Rider League, and I am absolutely thrilled!!
I thoroughly enjoy competing through Dressage Anywhere, and have been extremely impressed with the efficiency of the system, the high standard of judging, and the prizes available.
I do not have transport, and as my horse (Al) is rather large the cost of hiring transport and going out to compete each month would be more than I can afford. The fact that I can enter every month gives me a focus when training, and I set a date and time with my friend who does the filming so that it creates a similar pressure as to when one has travelled to a competition (the weather never stops us!). It is rather amusing to watch my video done in freezing weather, or the wind howling away, and then to watch other competitors riding in hot sunshine, or early morning to avoid the heat. It really is DRESSAGE ANYWHERE.
Send us your stories and a photo of your horse and we'll feature as many as we can on our website.
The 2015 Rider League will be up and running this month and we've got a very exciting prize to be announced!