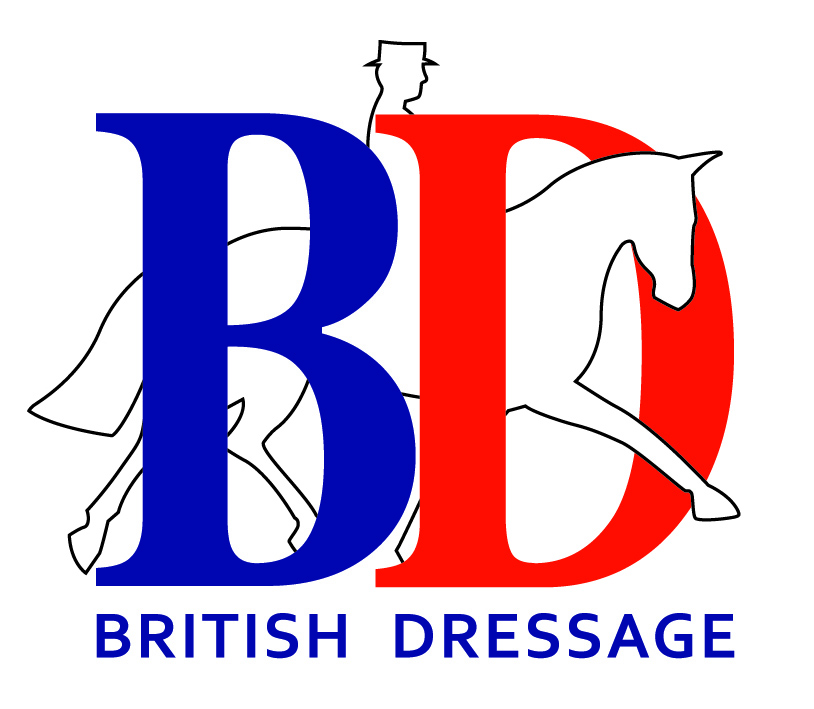 Introductory to Elementary riders who have achieved two scores of 62% or above at the same level between May and September 2015 are invited to take part in the British Dressage Associates Online Championship Show 2015. The list of qualified riders is below but check your inbox for your personal invitation.
The Show is open for entries, see the schedule here and all videos must be uploaded by the closing date of 30 November.
British Dressage Associates Online Championship Tests
Introductory A (2008)

Preliminary 13 (2006) short arena

Preliminary 19 (2008) long arena

Novice 30 (2006) short arena

Novice 39 (2010) long arena

Elementary 50 (2007) short arena

Elementary 59 (2010) long arena
Rules
As per British Dressage and Dressage Anywhere rules. In addition no whips to be carried during the test and remember that if you wear show gear, your horse will need to wear boots or bandages.
Prizes
There are some fabulous prizes on offer: 1st place will receive free BD membership and horse registration; 2nd free BD membership; 3rd one year's free subscription to the award winning BD magazine. And all entries will receive 10% off membership and horse registrations plus a class ticket so you try out an affiliated competition.

Qualified Riders
Introductory
Rider
Horse

Anna Wiseman

Durris Kestral

Anne Bielemeier

Brookhouse Starbucks

Anne Busson

snowjoker

Antonia Murach

Cormano

Caitlin Mayo

Fizz

Caroline Gilby

Jack

Cassie Fane

Big Time Charlie

Catherine Peacock

Pyrus

Chloe Burdett

Tilly

Corinne Mcloughlin

Brookhouse Rockstar

Fiona Burns

Lo King of May

Gemma Avery

Mountaintowne Wild Fire

Hazel Curtis

Ziggy Stardust

Jane Fane

Jake's way

Jenny Masterson

Dillon's Fortune

Karen Dennison

Franklin

Karen Scott

Magic Milly

Kate Edwards

Trilby

Kate Turner

Brookhouse Blonde Ambition

Katie Madeley

Spider

Kristel Norris

Jacob

Laura Moore

Neo

Laura Sydnman

Brookhouse Blue

Lisa Newport

Mister Nibbles

Marianne Thomas

Enif SA

Melissa Bell

Pompeii

Nicky Pennie

Arnika

Rebecca Race

Dorrells Alchemy

Rich Neale

Wee Tom

Ruth Andrews

Arizona Dreaming

Sarah Farnfield

Fire de Light

Shakira Muller

Malthe

Tess James-Mackey

Alfie

Victoria Law

Shanna
Preliminary
Rider
Horse

Angela Denham

Miss Jet

Ann-Christin Baumann

Frühlingskupfer

Anna Prendergast

Fairground Attraction

Anne-Marie Woosnam

Monnington Eros

Cassie Fane

Jakes Way

Cerys Davies

Parklands Bobby

Charlene Hanson

Northern ambition

Charlotte Payne

White Smoke

Christine Baxter

Orion's Quest

Corinne Mccloughlin

Brookhouse Rockstar

Emma Hawkins

Luna

Emma Wilson

Marley

Erin Warke

Romeo

Fay Clark

Wilco van groot Archem

Fiona Burns

Lo King of May

Gail Strickland

two for joy

Gemma Avery

Mountaintowne Wild Fire

Georgina Leigh

GRINGO XIII

Hannah Grundy

Durene

Heather Searle

Freebie

Iona Courtenay-Warren

Our Snowey River

Isabell Altenkaemper - Jahn

Elando

Jenny Masterson

Dillon's Fortune

Jo Meadows

Nik Nak Paddywak

Jo Tullett

Teun J Van de Kastert

Julie Croft

Beanie

Kate Turner

Brookhouse Blonde Ambition

Kathleen Smith

Foppe fan 't Keaster

Laura Sydenham

Brookhouse Blue

Lee Smith

Jolien Van Rijnwoude

Lucy Latter

Breakthrough

Lyn Byatt

Abergwaun Amendment

Lynn Bedford

Miss Snippet

Marianne Wood

Willy Nilly Postman

Michelle Maltby

Emerald Boy

Nicola Machin

Blueberry Jack

Pam Wilson

Reme Marteena

Rachelle Quinton

Mr Edward

Ruth Samuels

Markham Digit

Sara Williams

Lisseycasey Prince

Sarah Treharne

Toby IV

Sharon Bickers

Maxiomatic

Talia Nanasbaum

Harlequin II

Tamara Khazendar

April
| | |
| --- | --- |
| Novice | |
| Rider | Horse |
| Anita Brunst | Valepark Strauss |
| Barbara Lackner | Animoso |
| Carol Faulconbridge | Queen Station |
| Christine Baxter | Orion's Quest |
| Dawn Gray | Vyfhoek Copper Penny |
| Debbie Hillary | Kaiser |
| Emma Hawkins | Luna |
| Gillian Duff | Tilly |
| Helen Grant | Across The Road |
| Jackie Sutherland | Bibertels |
| Jennifer Forde | Donaghmore |
| Jo Tullett | Teun J Van de Kastert |
| Joanna Goodwin | Absolutely Avalon |
| Joanne Boulton | Arrianne |
| Kathy Williams | ZAS Baraakah |
| Lee Smith | Jolien Van Rijnwoude |
| Liisa Kirkwood | VLIP |
| Liz Julier | Escandalo |
| Lynn Bedford | Miss Snippet |
| Mel Hunter | Taffechan Royal George |
| Nicola Machin | Coco Montana |
| Philippa Haram | Windigo |
| Reet Janes | Cardinal |
| Sheila Leonard | Tweedy |
| Sue Faulconbridge | Calypso Lady |
| Talia Nanasbaum | Harlequin II |
| Tammy Lindsay | Bravour |
| Vince Julier | Yogi |
Elementary
Rider
Horse

Anita Brunst

Valepark Strauss

Dawn Gray

Vyfhoek Copper Penny

Debbie Hillary

Kaiser

Frances Gray

Pina Noir

Jemma Gumble

Machno Rhianna

Nicola Machin

Coco Montana

Nina Pfeifenberger

Lee Valley's Shane

Samantha Perry

Freya

Samantha Perry

Hans

Vince Julier

Yogi