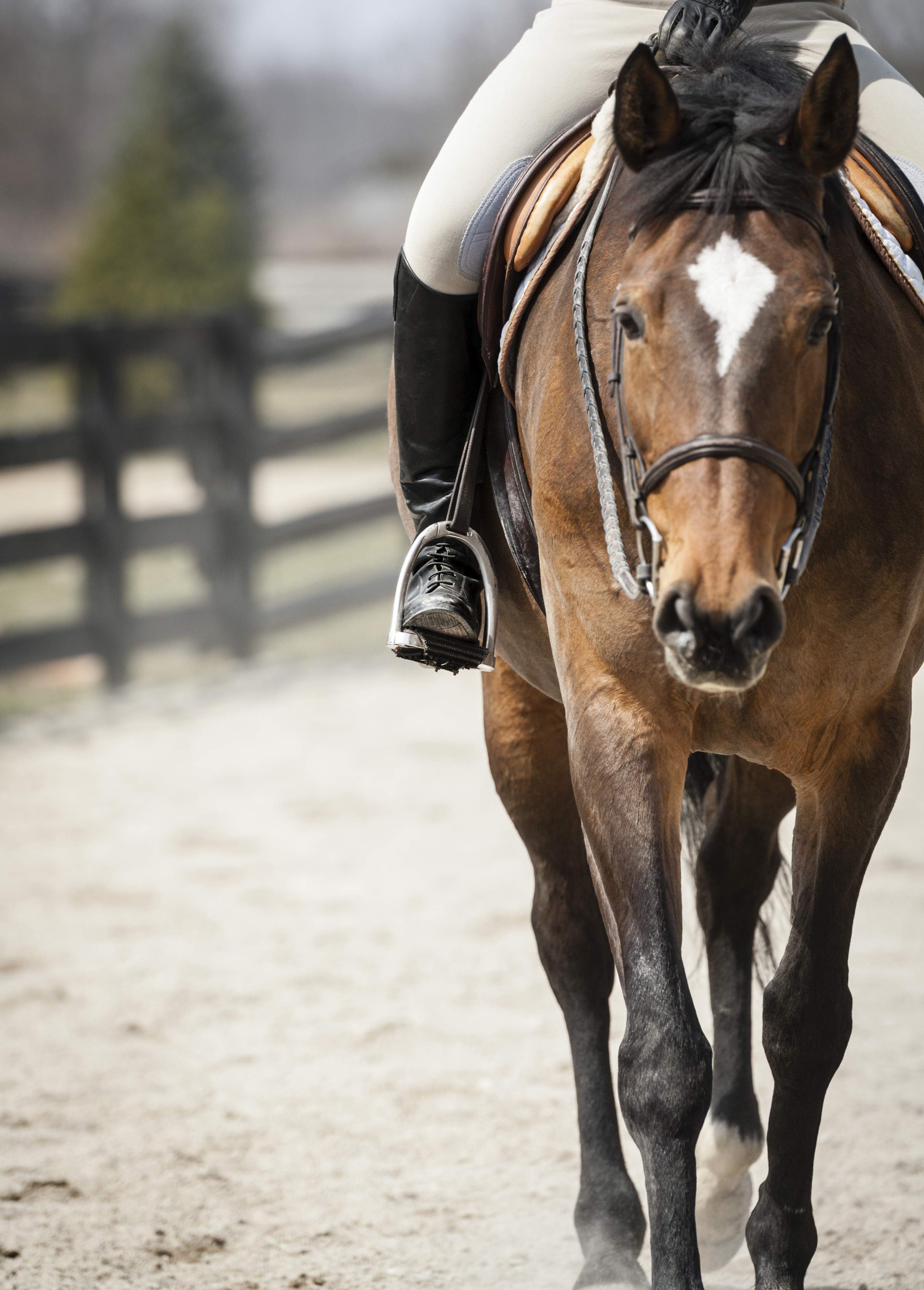 Your mindset is important in determining how well you and your horse will perform in the competition arena - it can set you up for success or it can throw in a few challenges. We've picked the top five to help keep your mind focussed on success and ultimately, your goals.
1. Positive mental attitude
Easy to say, I hear you cry! If you enter the arena worrying about your horse spooking at the random thing in the corner, chances are he probably will. But what if you focus on something different and ride with confidence and positivity? If he does spook, remember it's just one movement and one set of marks and you can recover and focus on getting the best marks you can for the next movement.
2. Preparation
It's strikingly obvious, but being prepared is key! During the test you need to be able to prepare your horse for the next movement so knowing the test, even if you have a caller, is essential.
You've probably worked really hard to get to this competition, so a bit of planning will help to make sure you've got everything in control from a checklist of things to pack in the lorry or trailer to arriving in good time for a relaxed warm up.
3. Play your own game
You're not here to make up the numbers, you've put a lot of time and effort into your training, so now it's time to show off your horse.
Don't get hung up on what the other competitors are doing or how their rides are going. Try your best to ignore the competition and play your own game. A bit of competition is good to help us up our game, but don't get so focused on it that you're distracted from your own ride.
4. Smile!
Remember you're having fun - so as you turn down the centre line put your best smile on and relax - you've made it, now it's time to put that training into practice.
5. Look for the positives
Even if your performance doesn't go to plan, look for the positives - you might have jogged at the end of the free walk on a long rein but nailed the free walk itself or your canter transitions may have been a bit tense but the size of your circles were spot on. Make sure you take away some positives from your ride even if there are areas you still need to work on.
Have you thought about riding a Dressage Anywhere practice test? Choose any test and get extra feedback from the judge to help in your training.