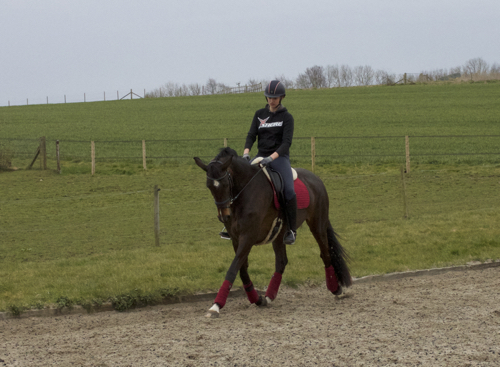 From July young riders can have a go at British Young Riders Dressage (BYRDS) tests with Dressage Anywhere!
Specifically for under 25s, BYRDS is a friendly and supportive way to get involved in dressage. Riders are encouraged to develop and improve their riding and horsemanship using tests that give a clear picture of understanding, level of work and the relationship with their horse or pony.
There are four levels:
The tests are quite different and have been designed to show the judge how well a rider can influence their horse's way of going through a supple and correct seat, good preparation, and a good a relationship with their horse. Although they may appear relatively simple, they are constructed in a way that requires a great deal of skill to be able to ride them fluently and easily.
Taking part is really easy - visit our online schedule and choose a class to enter. Then ride and film your test at home and upload the video for judging before the end of July. Your test will be judged by one of our BYRDS Rider Test judges and you'll receive a link to download your scoresheet as soon it has been judged.
Test sheets are available from the BD Online Shop or Dressage Diagrams.