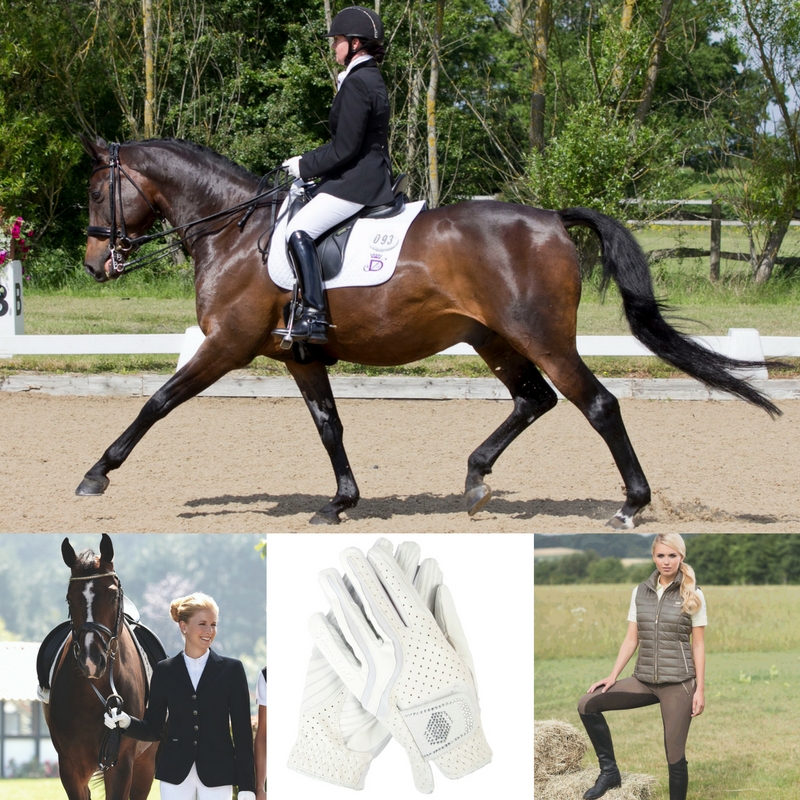 MD of premium online retailer Dressage Deluxe and the brand's very own personal shopper Alison Nye-Warden gives her top tips for keeping your cool and looking stylish as temperatures rise!
Cool and collected
When I am buying garments for the forthcoming season, not only does it have to look great, but I also pay real attention to the technical properties of the clothing. As a rider myself, I appreciate that the performance is just as important as the look of a piece of clothing. With so many brands now incorporating the latest sports fabrics, you can stay cool in the warm-up and training at home. Look out for fabrics that wick away sweat, are quick drying and breathable - making even competition riding a breeze!
Keep eye make-up to a minimum and opt for waterproof mascara, otherwise it can end up running down your face after a particular strenuous warm-up session and if you want to wear a foundation, make sure you opt for one which has UV protection or a tinted moisturiser, as opposed to heavy foundation or powder, which will clog up your pores.
The perfect stylish cover-up for those early show mornings is the gilet - not only does it offer a flattering silhouette, as well as adding an extra layer over your show shirt to keep you warm, if you invest carefully, a gilet should see you through every season - just add the layers to suit the climate!
Choose breeches for comfort - both in their design, cut, finish and fabric. The last thing that you want on a hot day is uncomfortable hot breeches, so choose a well fitting pair with good stretch, that allow you to enjoy those long summer hacks or hot competition days.
Clean up at competition
Carry a small pack of wet wipes to remove spot stains such as horse slobber off your white competition gear and don't get caught out by sudden summer showers - invest in a good lightweight waterproof jacket and ensure that it also has breathable properties, so that you can wear it in the middle of summer. We even stock stain resistant white competition breeches. Genius!
Cover up clever
Finally, baseball caps, sun hats and sun visors also help keep the sun off your face. As any skin care expert will tell you wearing a high factor sun cream or sun block on your face when outside will ensure that you will still catch a tan without damaging or burning your skin, however if you are worried about white hands then our Roeckl Solar Gloves allow you to tan your hands whilst riding!
Enjoy the summer and all your competition outings by sticking to these tips you should be in for a cool and stylish one and don't forget if you need some style advice, our personal shopper service is totally free and could end up saving you a fortune. All you need to do is drop Alison a line at: personalshopper@dressagedeluxe.co.uk. Include a brief outline of what you are struggling to find, your body measurements and full length photograph of yourself dressed in fairly body hugging clothing and I will help you find the perfect jacket or breeches to suit your shape and build!
Dressage Deluxe are this year's title sponsor of the British Dressage Online Dressage Championships.