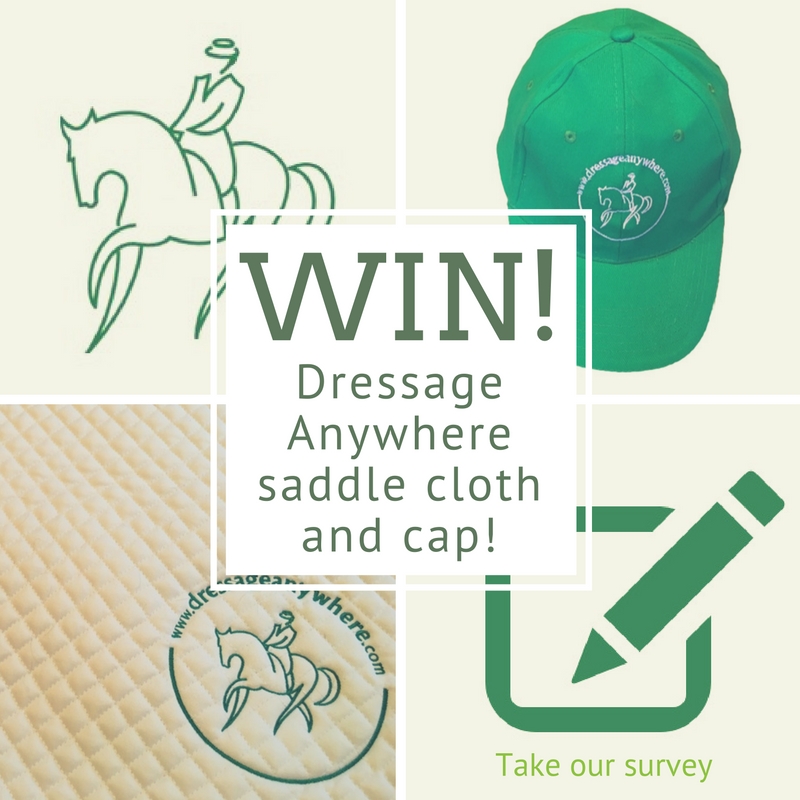 We at Dressage Anywhere pride ourselves on helping riders progress in dressage by providing opportunities to compete online and get feedback from BD List 1, 2 and FEI judges.
Intro, Prelim and Novice riders!
We want to hear your thoughts on our competition rules. Win a Dressage Anywhere saddle cloth and cap - just enter your name and e-mail address at the end of the survey to be entered into our draw.
We'll announce the winner on our Facebook page on 5 October!