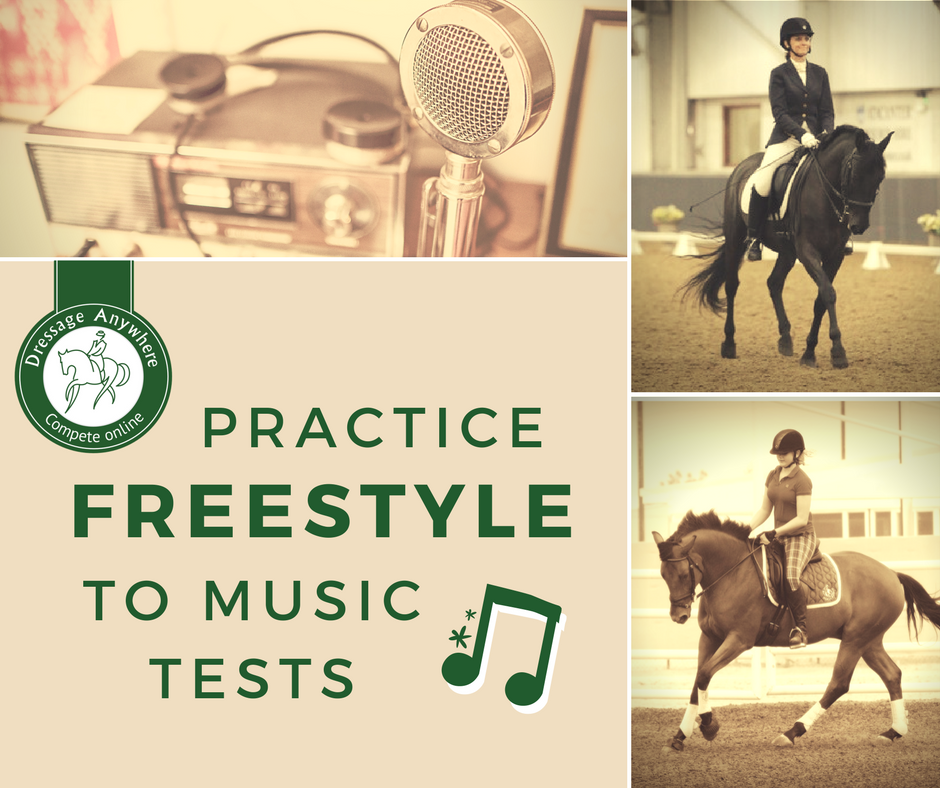 Did you know you can practice your freestyle to music test any time with Dressage Anywhere?
Simply choose a monthly Training Class schedule and choose British Dressage Training Class. Under every level (Introductory to Advanced) each freestyle to music test is listed.
Get invaluable feedback on your test, floorplan and music from a BD List 1 or 2 judge.