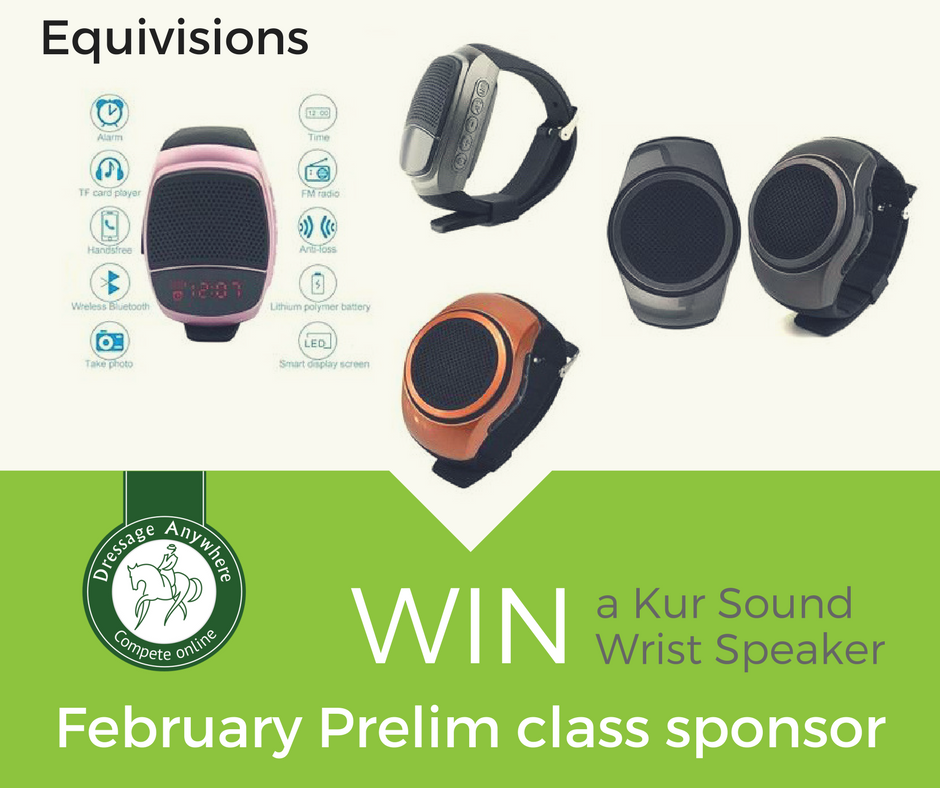 We're delighted to welcome Equivisions as sponsor of our February Prelim class!
The Kur Sound Wrist Speaker is an innovative system which is perfect for practising your freestyle to music tests or just playing some music whilst you ride.
Lightweight and no larger than a watch, the wrist speaker is available in a selection of colours and we love it!
We've got one Kur Sound Wrist Speaker to give away to our February Prelim class winner and vouchers for 2nd and 3rd places.
Related links