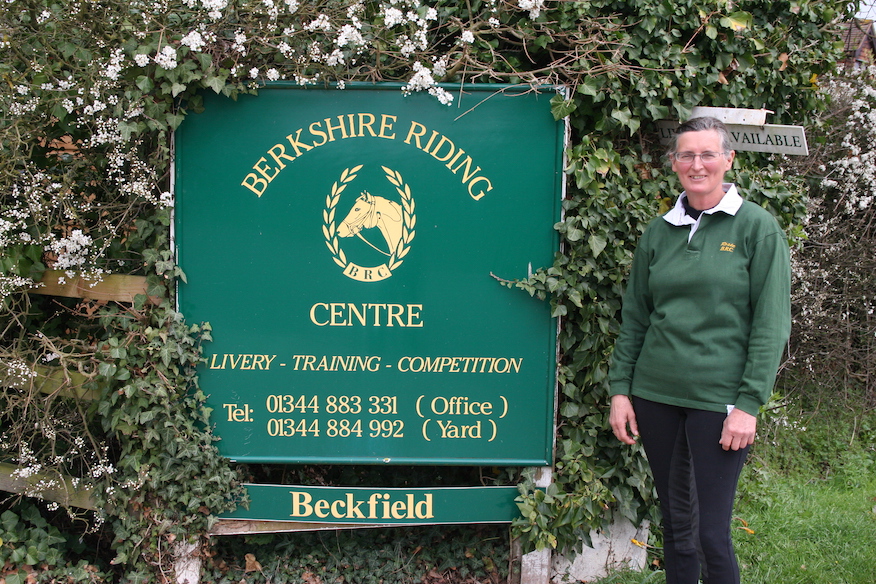 Berkshire Riding Centre (BRC) is a BHS approved riding school and livery yard, a BHS Where to Train centre and Pony Club centre, directed by myself Rosie Lord.
BRC have been competing with Dressage Anywhere since September 2016, with over 10 staff members, riding school and livery clients competing on a variety of riding school horses; from introductory level to elementary.
Every rider needs to learn to ride, and then learn to train, and then learn to compete. Most riding school clients, because they do not own their own horse, never get to actually compete. Dressage Anywhere has given my clients the opportunity to compete, and experience this next level of riding.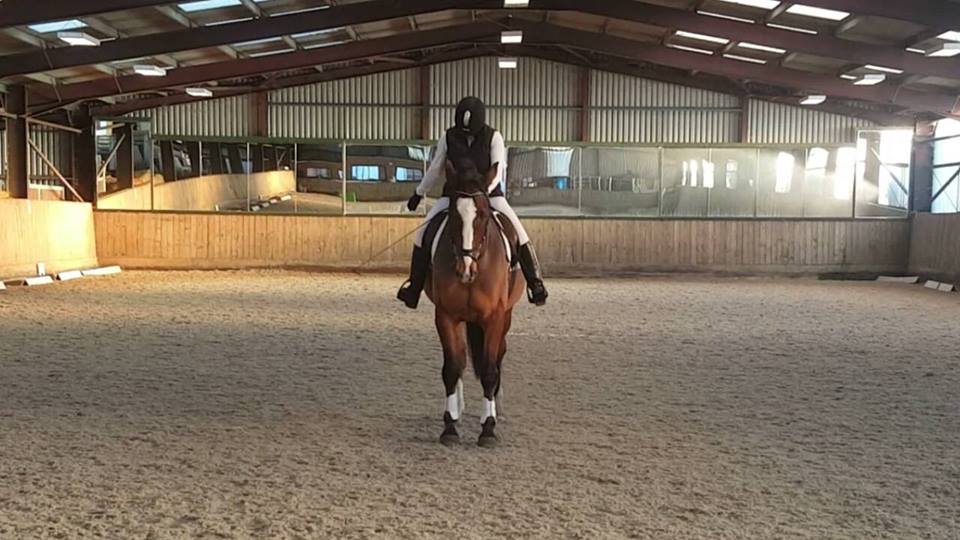 Here's what some of our clients think about Dressage Anywhere (pictured right Sharon Avison and Ed competing in Prelim).
Pat Salmon: 'It provides focus for my riding, affordable competition and as a training aid.'
Joanne Felstead: 'Having a busy life with university, Dressage Anywhere allows me to compete from home while being in a very relaxed environment, and overall improved my schooling at home.'
Tricia William: 'Dressage anywhere enables me to set goals and develop my training programme with my horse.'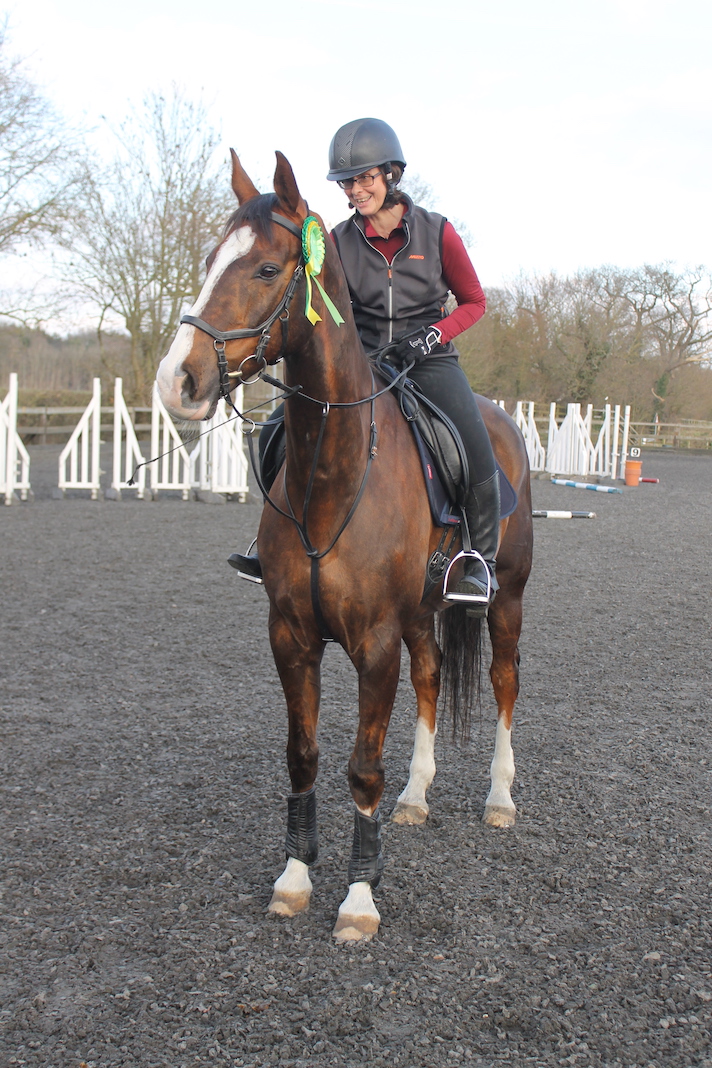 Angela Felstead (pictured right with Denzil), placed 3rd Novice November 2016: 'I like the preparation before, I die during the test, and I love the feedback - which leads me to my next challenge.'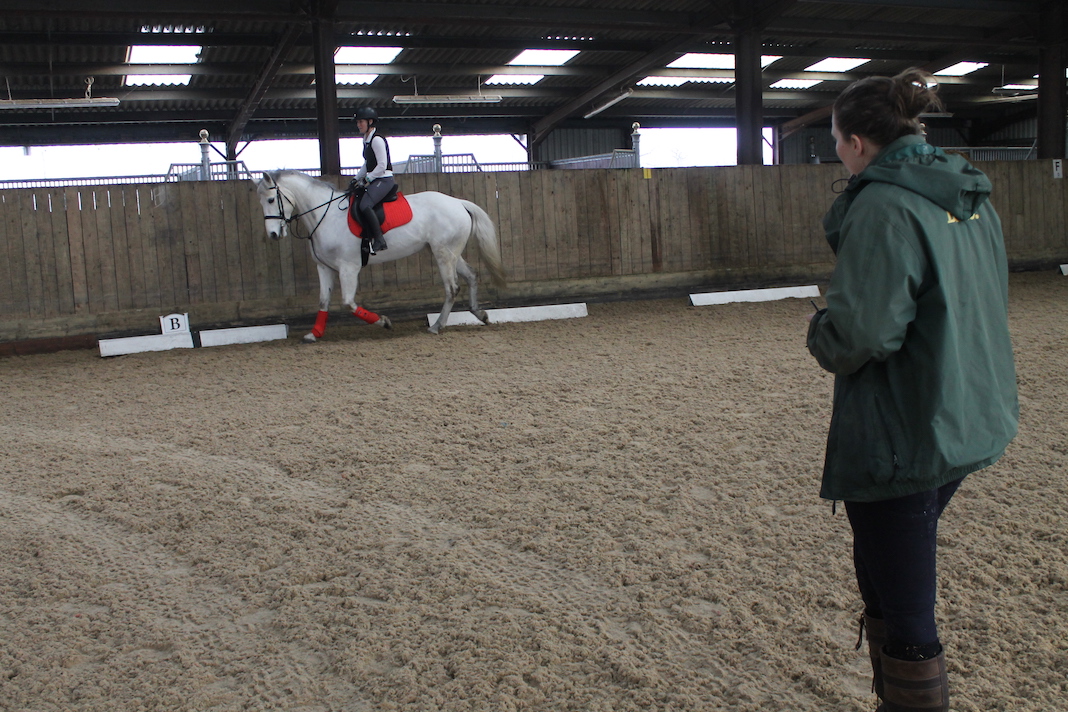 Karen Stocker (pictured left with Florence and instructor Maz Ray practising their first prelim test), placed 6th Novice September 2016: 'Dressage Anywhere has transformed my riding. It's given my solo training sessions a real focus and purpose and I can see real progression in both my riding and my horse's way of going. It's not as daunting entering Dressage Anywhere competitions so my nerves don't get the better of me, but I still have the excitement of competing against other riders and being marked by a recognised and experienced dressage judge - I even won a rosette!'
I am so pleased we have found Dressage Anywhere. It has given my clients a greater level of focus with their riding; they can now set their own goals and have a very real measure of their progression on results day.
At BRC we ride as a team so its great fun too and brings in the competitive spirit and support for each other.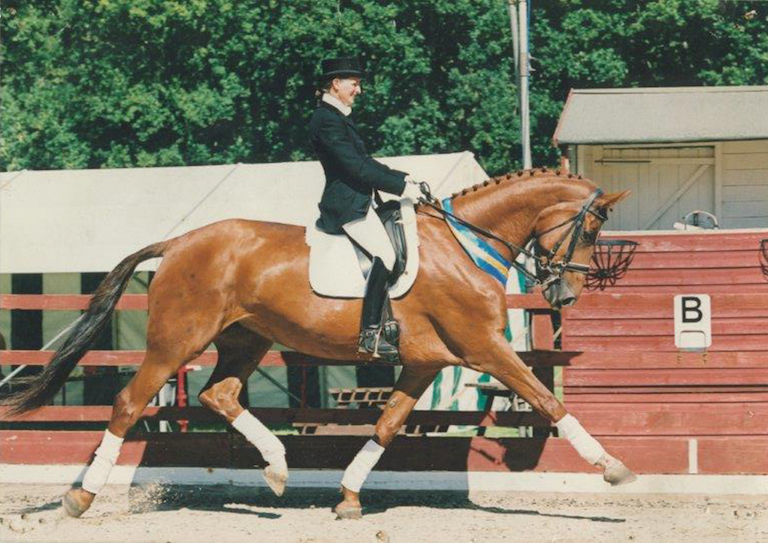 Rosie Lord (picured left with Willow), BHSI, Director and Owner of the Berkshire Riding Centre Ltd