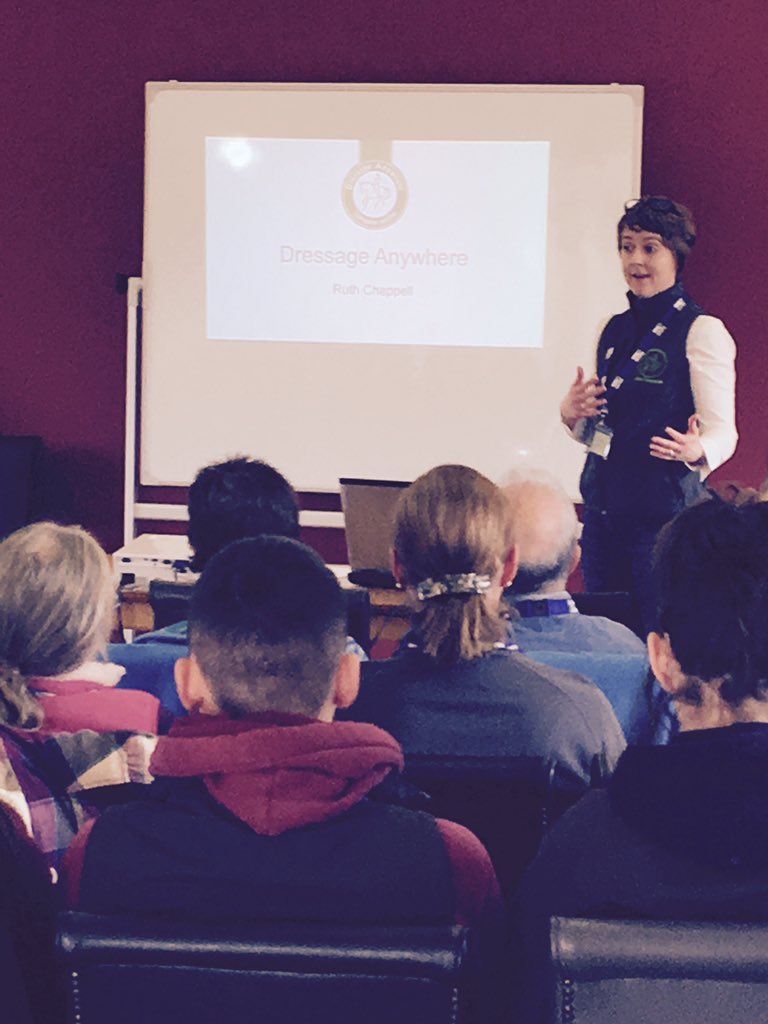 We love working with other organisations so when an invite to be a guest speaker at the very first ever RDA Dressage Conference landed in our mailbox we jumped at the chance!
It was a very informative day spent with a group of over 50 coaches, trainers and physios all keen to share learning and find out more about dressage for RDA riders.
Held at Scropton RDA in Derbyshire, home to the inspirational Matt Dalley, the day started with a great welcome and introduction from Hilary Richardson, Dressage Chairman and we moved into a very engaging session led by Janet Alderton from Ride2Achieve. Janet talked about the benefits of using dressage in group and individual sessions and the importance of setting goals for riders. Even if riders don't go on to ride a complete dressage test, it's so simple to put a set of movements together and make up a mini dressage test to set an interesting challenge. Janet talked about one rider in her group who within eight weeks had progressed from moving from the mounting block to riding a test for Dressage Anywhere - a huge achievement!
We had a great Dressage Anywhere session talking about the benefits of competing in our monthly classes and our RDA Online Dressage Championships as a great goal to aim for. I was absolutely delighted by the number of people who had heard of us and it was great to see the number of groups already taking part in our competitions. Special shout out to Jeanette Dixon of Mid Cheshire RDA, who has been competing with us since the start of our RDA competition classes and coaches so many other riders to help them take part.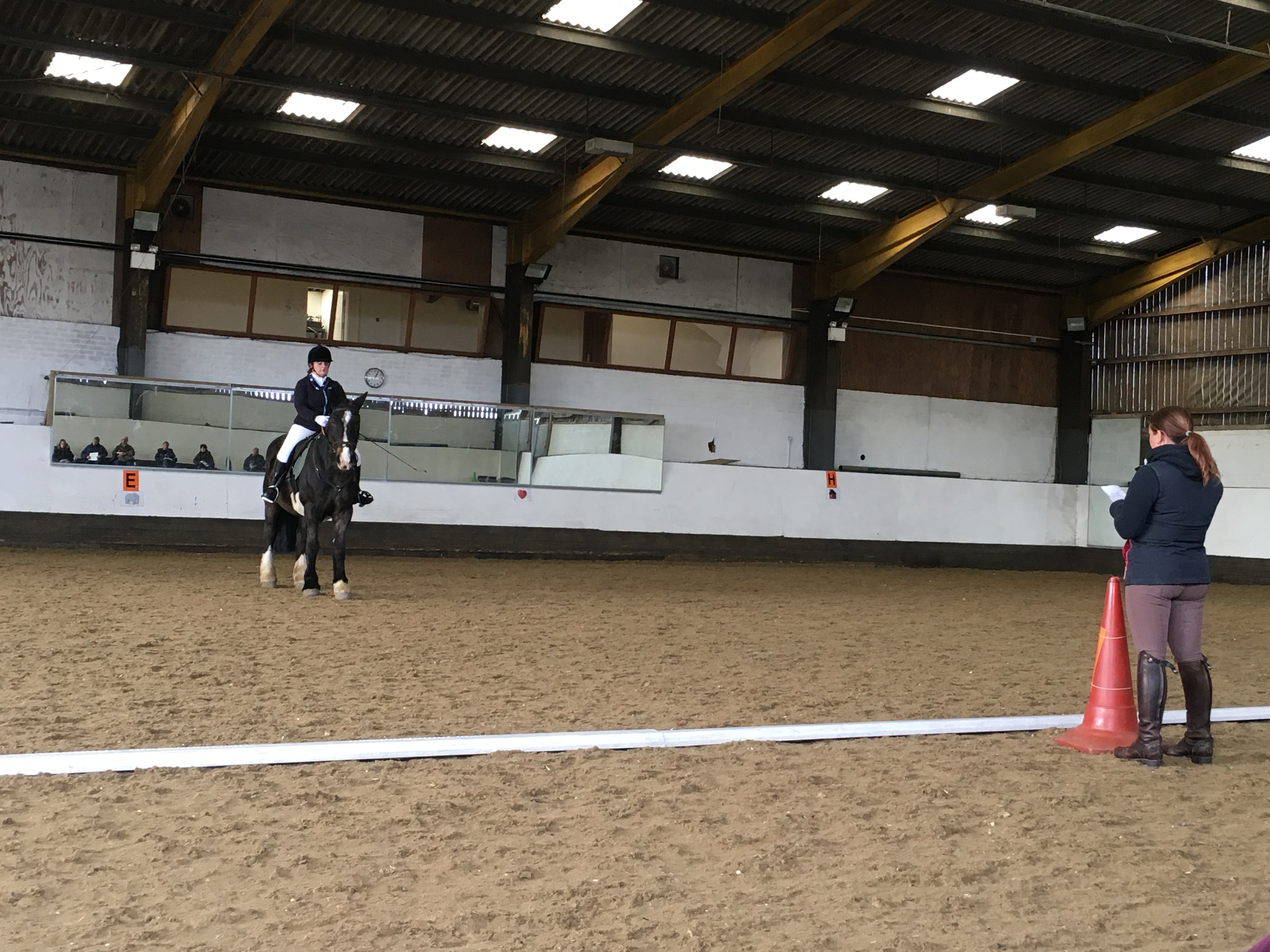 Mel Betteridge, a visually impaired rider with just 6% vision and Hercules, a Scropton RDA horse wowed us with a demonstration of warming up with assistants, progressing to riding a dressage test solo. It really was incredible, watching and understanding how Mel used various points around the arena to get her bearings and how light and dark patches around the arena affect her. What was particularly interesting was the commander at E, who called each movement and repeated it as Mel approached the marker so she could determine when to perform it. Hercules was very willing and seeing the trust between the pair was just incredible. Mel had only ridden this horse a few times but to perform a great dressage test in this environment with so many people watching was very impressive.
We were lucky enough to have BD List 1 and Para judge John Robinson at the conference, who provided a great insight into what the judge is looking for. He was very impressed with how Mel and Hercules were able to show a good difference between the medium and free walk, demonstrating the relaxation and stretch that the judge is looking for.
Classification is a massive topic and we had a great introduction from Anthea Pell on how the process works. Anthea helped the group to understand what conditions are and aren't eligible for classification.
If you need a lesson in preparing for competitions, Sarah Healing of Penniwells RDA is the lady to speak to! From putting pony welfare at the top of the list to co-ordinating over 20 volunteers, not to mention the riders and families involved, it's no mean feat.
John Robinson gave a very informative session on freestyle tests and I was madly scribbling down ideas for my own! There were some great suggestions of how and where to perform required movements and tips on the best kind of music to choose.
Our thanks go to all of the speakers, the participants, Sarah Hadley of RDA and also to Scropton RDA and Glynis Dalley for being such fabulous hosts.