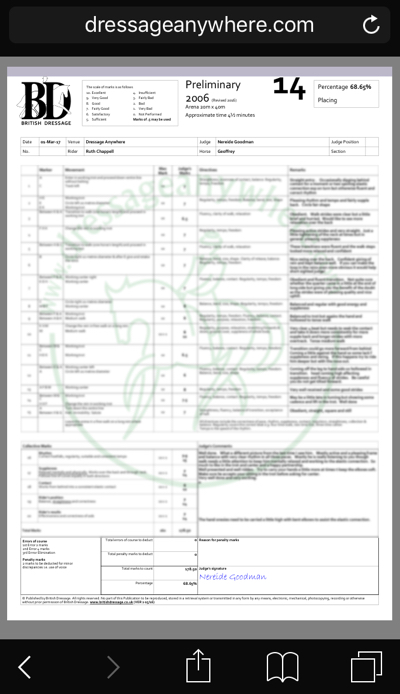 Whether you're trying out a new level or need some feedback on a test you're about to ride at a live competition, our Training Classes can help.
Judged by a British Dressage List 1 judge, all training class entries receive a scoresheet to download with additional feedback that you can put into practice to perfect your test riding.All entries and results to our Training Classes are kept private so only you and the judge can see your performance.
If you need feedback by a specific date, drop us a line and we'll do our best to turn your test round in that time.
Choose any test that currently in use by British Dressage (includes Freestyle to Music), FEI (Para, Senior, Young Rider, Eventing), Riding for the Disabled, The Pony Club and British Eventing.
Have a look at our monthly schedule for more information and look for the Training Classes schedule.