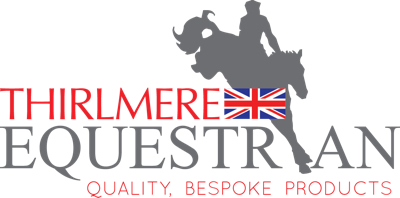 Stirrup Socks by Thirlmere Equestrian are providing prizes to this years' 1st-3rd placed riders of our Wobbleberries Challenge. Find out more about these gorgeous bespoke items in our interview with the lovely Ellie.
What inspired you to set up Stirrup Socks and how long have you been running?
I originally starting making Stirrup Socks when I had a nasty fall in December 2015 as something to do whilst I was 'off games. I was then inspired by Hannah Francis and her charity, Willberry Wonder Pony, to start selling them and donating some of the profits to help this fantastic cause. It became so popular that I began to expand the personalisation options available to suit more individual's colour schemes and to match cross country colours.
What are the benefits of using Stirrup Socks?
Nowadays there are a lot more different brands and variations of stirrups available. The FreeJump stirrups are increasingly popular as they are designed to break away if your foot were to get caught in them. A great idea, however these stirrups all are designed with a very grippy tread and very easily will damage your saddle with them when in storage. So with our Stirrup Socks, you can combine protection of your saddle whilst also adding to your matching colour scheme at the same time. Not only do these give an added protection from stirrups from the rubbing marks, these also keep your saddle clean from dirt and mud picked up whilst on a cross country course, out hunting, hacking etc. As soon as you dismount, simply put on your stirrup socks then roll up the stirrups! Your saddle will remain clean and allow you to only need to clean your stirrups at a later time.
How are they made?
The Stirrup Socks are all handmade by myself using high quality fleece and they have an elasticated top to keep them in place. As they are all handmade to order, bespoke sizing is available as well as a completely bespoke design.
What else do you provide in the range?
As the business was growing and expanding, I decided to rebrand to Thirlmere Equestrian, in order to allow the introduction of new products and available options. We still offer bespoke Stirrup Socks, but we have just released a new product, Deluxe Canvas Saddle Covers that are fleece lined and adjustable. These are completely personalised and handmade by myself. I'm really excited about these as they are top quality and seem to be very popular so far! Not only that, but I can now offer embroidery. This option is not just limited to the Stirrup Socks and Saddle Covers but we are able to do clothing and equine items including saddle cloths and rugs etc. We completed the Tweseldown team kit before their event back in March complete with the Tweseldown logo. We have had a lot of lovely customers, including Sam Anderson (from Roberts & Anderson) and Laura Howland (Handwoven Browbands) who have all been thrilled with their embroidery. We have also recently completed items for successful junior riders Lydia Ward, and Daisy Cotton Dressage. I'm thrilled to have a great team of riders out and about representing our brand; Amber Major, Katie Higgins, Esme Hatton, Alex Holman and Pandora Briselden.
How do we find out more about you and order them?
To find out more about us, please visit our Facebook page: www.Facebook.com/thirlmereequestrian, or find us on Twitter: www.twitter.com/thirlmereequest or Instagram: www.Instagram/thirlmereequestrian. Our website is in development at the moment, but is coming very soon (www.thirlmereequestrian.co.uk)!! To order, please message our Facebook page directly or email us at: thirlmereequestrian@gmail.com to discuss requirements.