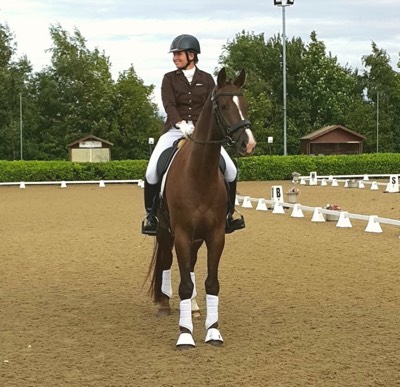 Huge congratulations to Dressage Anywhere member, Tracy Fall on qualifying for the National Championships!
Mount Pleasant Herman, a KWPN by Diego, is 5 years old and Tracy has only owned him since February this year so they are still getting to know each other.
Tracy decided to enter a Dressage Anywhere competition class to help prepare for the Regional Championships and Area Festival with marks and feedback from British Dressage List 1 judges.
Tracy said, 'He has a heart of gold and I am delighted to have finished on the podium and qualify for Novice Silver National Championships. We also placed 3rd in Elementary Silver Area Festival qualifying for Area Festival Finals.'