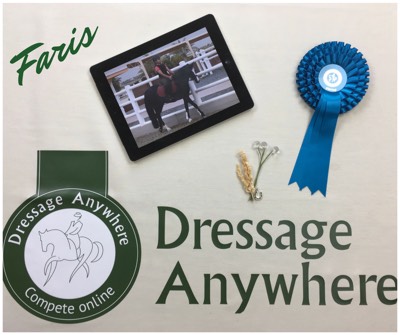 In the next part of our series, Born to Shine on the Centre Line, we meet Faris Ansari, aged 9 and from Dubai who competed with us for the first time this April in our Intro Juniors class.
How long have you been riding?
I have been riding with dedication for two years but started slowly since I was two years old.
Tell us an interesting fact about yourself!
I am loving painting and won some awards in painting contests among kids.
Tell us more about your horse
The horse I am riding is not mine. Mom is part leasing for me the loveliest Welsh Pony called Tulip, owned by nice people Tara and Jazz Hamilton. The pony is very beautiful and is a great teacher to me.
What do you hope to achieve in 2017?
I would like to start competing in Preliminary competition classes and continue with my show jumping lessons and enter several Freestyle to Music competitions at Emirates Equestrian Center.
What's your biggest challenge?
My dream is to be so good one day to be able to compete on European Championships level, in both Dressage and Show Jumping.
What's your biggest achievement to date?
My biggest achievement is getting 68% in Intro C (judged by Lilian Stervad) at Breakfast Dressage at Emirates Equestrian Center.
How did you first hear about competing with Dressage Anywhere?
From a lovely, knowledgeable, respected judge and a great horse person Nereide Goodman.
What's your favourite thing about competing with Dressage Anywhere?
It is a great way to get comments and guiding from highly respected judges without leaving your yard. It is always useful to check your standings among riders from other countries. Though I am only nine years old now, the riders who currently compete in DA might meet one day in real event face to face :)
If you've placed in one of our competitions and would like to share your story, get in touch at info@dressageanywhere.com.