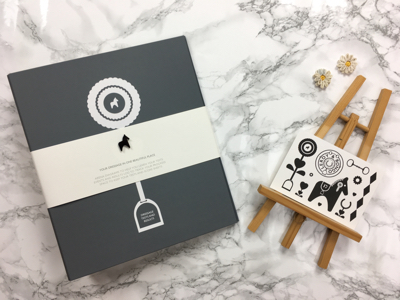 How do you stay organised and on top of everything? We've included our top tips below.
Learn tests
Preparation is key to your dressage success - avoid brain fog and mistakes and learn your test! Even if you have a caller, it's a good idea to make sure you've learned your dressage test and you know what's coming up after each movement.
Knowing exactly what's in the test can help with planning some exercises in advance - is there a particular movement that's challenging? What exercises or practice can you do in the weeks and days leading up to your test that will help?
There's lots of different ways to learn your tests, from memorising every movement to sketching it out. Using an arena diagram on paper run through your test, drawing it as you go.
Celebrate success!
Keep a record of how you do and celebrate it! There might be the odd blip where it didn't all go to plan, but keep a record of all your competition details - the venue, the judge, your score and placing. After each competition, take a moment to note your top three positives from the test and your three learning points or areas of improvement. Use these to set your next dressage goals and focus for your training sessions.
Keep a record
Store your scoresheets, if you're riding the same test at another competition, take some time to review your last performance. Is there a particular movement that needs work in the run up to your next competition? How did you do last time - what did the judge note in the comments section? Be mindful of the directives, if the test includes them and be clear on what the judge is looking for so you can aim towards this. The BD Members Hand Book is an excellent resource for this, detailing the Scales of Training and definitions of all movements.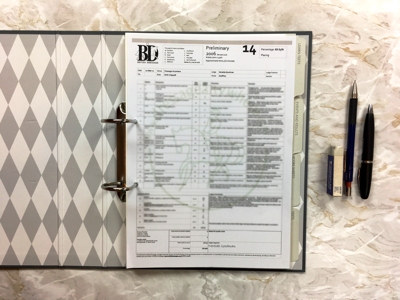 Leroy and Bongo dressage folder
The Leroy and Bongo dressage folder is perfect for keeping all things dressage in one place with four handy dividers and two sets of inserts.
In the learn tests section, you'll find blank arena diagrams to help you learn your tests and record exercises. The events and results section includes log sheets to help you manage your entries, note test numbers and judges names, and record results and track progress. The last two dividers provide space to file your dressage tests and score sheets - keeping everything neatly in one place!
The folders have a hard backed cover, embellished with the distinctive Leroy and Bongo design. They are just over A4 size and available in 4 colours: aqua, grey, pink and snow to match the Leroy and Bongo planners.
Dressage riders of all aspirations are using the Leroy and Bongo dressage folders to keep their dressage lives organised and help them reach their goals!