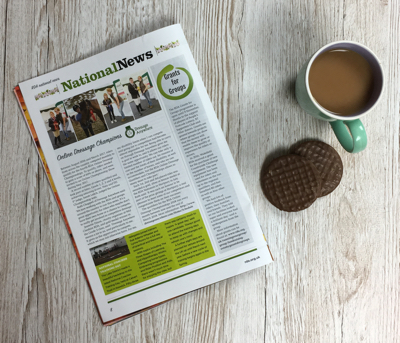 We're delighted to be featured in the Autumn issue of RDA Magazine! Back in July we were lucky enough to attend the RDA National Championships at Hartpury and present medals to our 2017 RDA Online Dressage Champions.
This quarter's issue is packed full with a roundup of RDA activities from around the country and in editor Ffion Llwyn-Jones's words 'we look at just how much can be done with passion, enthusiasm and the 'just do it!' attitude among RDA's riders, volunteers and horses.'
RDA Magazine is published quarterly and you can subscribe for free on the RDA website.
Qualifiers for the 2018 RDA Online Dressage Championships are underway and run every month until March 2018. All you need is one score of 60% or above and to be a member of an RDA Group. Have a look at the schedule here.