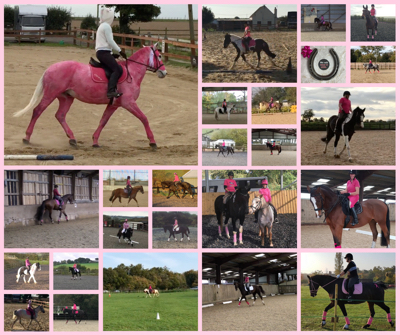 During October we invited you to #wearitpink in your Dressage Anywhere videos and we were bowled over by the number of riders who took part!
Over 100 Dressage Anywhere riders wore pink in their October tests and some of our favourites feature here.
A special mention goes to Natalie from Manston Riding Centre riding the beautiful pink Darana (top left)!
£1 from each entry will go to Breast Cancer Now, to support vital research and we're delighted to announce that we raised £150!
Thank you so much for your support of this fantastic event, we've thoroughly enjoyed all of your 'pink' videos!