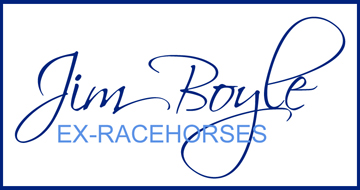 The fifth Jim Boyle's Ex-Racehorse League has come to a close and the final league points have been totted up. Congratulations to everyone who took part in this popular series! Stand by for news on the 2018 series.
Our series sponsor, Jim Boyle's Ex-Racehorses have been rehoming racehorses for 11 years and operate a rehoming policy spearheaded by Pippa, to offer advice and support to those looking to take on an ex-racehorse: 'As trainers of racehorses we feel strongly that these horses should be given the best possible chance at a second career. Racing can make up a small portion of their lives and the majority of retiring horses are capable of going on to make good accounts of themselves in various disciplines. They are the ultimate sports horse - can you name another breed that can excel in eventing, dressage, polo, horseball, showing or showjumping? A breed that can do all of those disciplines from Pony Club and Riding Club level all the way up to international level.
'We very much enjoy supporting the Dressage Anywhere ex-racehorse series and hope that more riders use this valuable tool for feedback on how their ex-racehorse's flatwork and dressage is progressing as they move through their retraining.'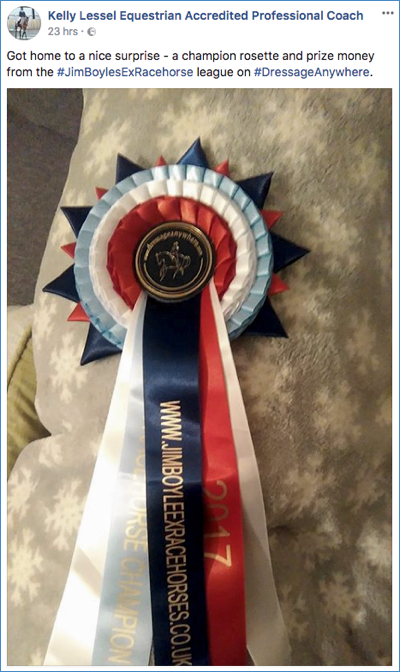 League winner, Kelly Lessel said, 'I am delighted as I only started riding Hovis in November 2016 and I hadn't done much dressage since I sold my horses to return to the UK in 2011. It is also a huge achievement for me as I had to see a Sports Psychologist to get over serious nerves, especially on bay Thoroughbreds (!) following a nasty fall in 2015'.
For full results see the League Scoreboard.