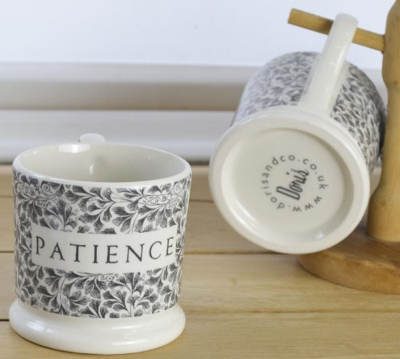 It's day 2 of the 8 Days of Dressage Anywhere!
What's today's prize?
To celebrate our birthday, you can win this gorgeous Patience mug from Doris & Co. Doris understands that dressage riders need a bit of patience and that's what has inspired this prize!
Find out more about Doris & Co
Have a look at the Doris & Co website to see the full range of creamware on offer and follow her Facebook and Instagram pages for a bit of daily inspiration.
Win a Patience mug
It's really easy to enter the competition, just go to our Facebook Page and look for the video pinned to the top. Make sure you watch the video before midnight as we'll pick a random winner first thing tomorrow morning, 26 January!
Good luck!