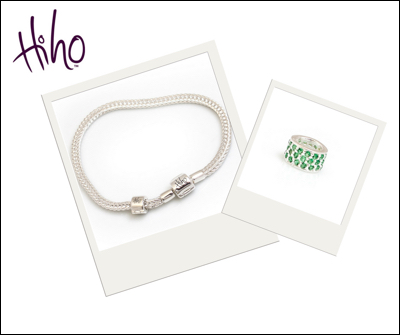 It's the final day of our birthday celebrations - day 8 of the 8 Days of Dressage Anywhere!
What's today's prize?
Today's prize is very special - a sterling silver foxtail charm bead bracelet with green roller bead from Hi Ho Silver. We're big fans of Hi Ho Silver and adore the range of exclusive and elegant jewellery, so we're super honoured to have this prize to give away on our final day of celebrations!
Find out more about Hiho Silver
Visit Hi Ho Silver's website to marvel at all the jewellery including the gorgeous cherry roller snaffle range (our favourite!). Make sure you follow their Facebook and Instagram pages to keep up to date with new products (and to drop subtle hints to your dearly beloved).
Win a foxtail charm bead bracelet
It's really easy to enter the competition, just go to our Facebook page and look for the video posted today. Make sure you watch the video before midnight as we'll pick a random winner first thing tomorrow morning!
Good luck!