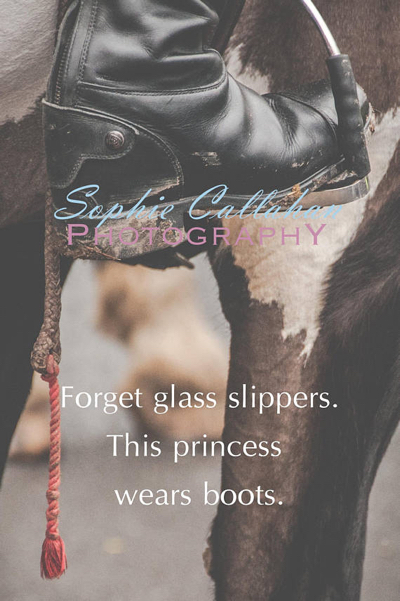 The 8 Days of Dressage Anywhere may be over, but we've got a bonus prize just for you!
What's today's prize?
Today you can win a copy of Sophie Callahan's gorgeous mounted print 'This Princess Wears Boots'. We absolutely love Sophie's work and this print is perfect for any dressage diva out there!
Find out more about Sophie Callahan
Follow Sophie's work and blog on her website, plus Facebook and Instagram pages. Sophie also produces a weekly vlog, so have a look at her YouTube channel for behind the scenes action on her photoshoots and life in general.
Win a copy of 'This Princess Wears Boots'
It's really easy to enter the competition, just go to our Facebook page and look for the video posted today. Make sure you watch the video before midnight as we'll pick a random winner first thing tomorrow morning!
Good luck!