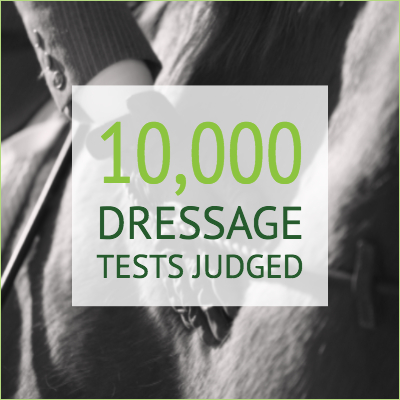 We've hit a major milestone - Dressage Anywhere has judged over 10,000 dressage tests from around the world!
Since our launch in 2010, we've been running monthly online dressage competition and training classes, with tests judged by FEI, BD List 1 and 2 judges.
We love what we do because of the opportunities it creates for riders around the world to take part in competitive dressage. Without Dressage Anywhere, many riders, who don't have horse transport or even the confidence, wouldn't compete in dressage. This milestone is a great achievement for our small team and we're looking forward to the next 10,000!