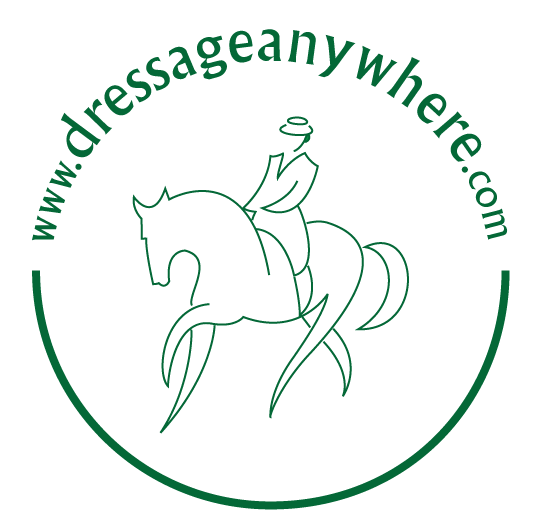 Dressage Anywhere tests must be ridden under the rules of relevant governing body. See our Rules page for more information.
Specifically, we request that submitted tests must have not be filmed at another competition. To avoid any misunderstanding we ask that if competition dress is worn, that the horse or pony wears boots or bandages to demonstrate this. Please note martingales are not permitted in competition classes and competitors must wear gloves.
Some riders face challenges with their arena set-up where it isn't possible to film from the C end of the arena for reasons of space or sunlight. When entering, the rider must ride towards the camera, i.e. the judge, which should be situated behind C, so we ask that riders use temporary markers and reverse the order of arena markers to make it possible to film from the judge's viewpoint and see the rider enter at A in the correct way.
As always, do get in touch if you have a specific query about any of the Dressage Anywhere rules and we'll do our best to help.