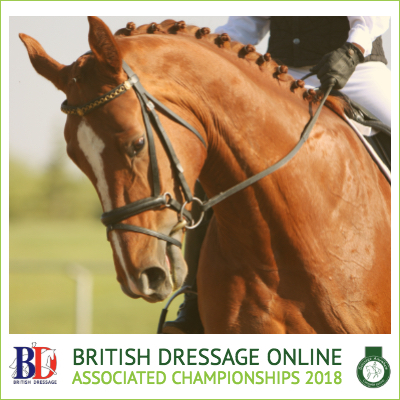 The schedule for the British Dressage Online Associated Championships is live!
This is the sixth year we've run a Championships in collaboration with BD and it's slightly different for 2018, being part of British Dressage's Associated Championships. To qualify, rider and horse combinations needed to gain three scores of 60% or above in our monthly classes at Introductory to Medium level between January and September.
To be eligible to qualify, riders and horses need to hold BD Club membership (at a minimum) and register their qualification online on Dressage Anywhere by the end of October. So if you haven't registered your qualification just yet, there's still time!
The Online Championship Show is open for entries until 26 November and all videos must be received by 27 November. Even though the schedule is open now, judging won't start for these classes until November.
The regular rules apply, however whips and commanders are permitted under BD rules for Associated Championships.
Prizes for each class:
1st BD Full Membership

2nd Speaker watch and set of audio tests

3rd £30 voucher for BD merchandise.
Related links: