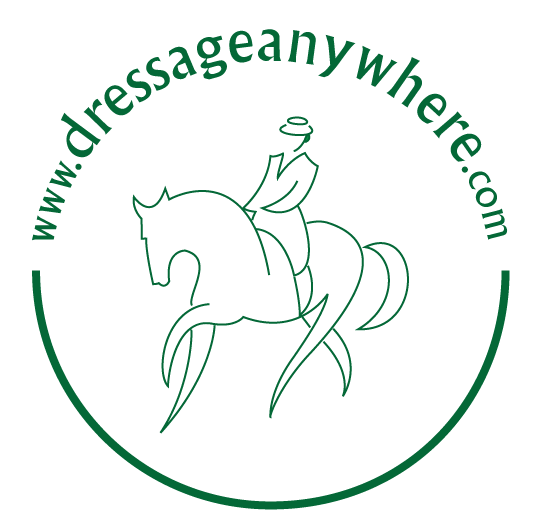 Here at Dressage Anywhere we like to video our lessons and events we compete in not only to have a memorable keepsake of our efforts but also to use as a training aid and discussion with intructors. So between us we've written a review of our video cameras, what we like about them and provided links on where to buy.
Lucinda's Panasonic SDR-S26
I wanted to find out how a relatively cheap camera would perform so I bought a Panasonic SDR-S26 which you can buy for under £200. It's a small, lightweight camera that is easy to hold which means that it doesn't make your arm ache if you have to film several tests in succession and this helps to keep the camera steady. It features a 70x zoom which is pretty amazing for a camera this size and an easy-to-see flip out screen, the zoom works really smoothly and it changes focus smoothly as well so there are no jerky bits as you zoom in an out. We did need to change the widescreen setting so that the images it produces are not squished but otherwise it's really easy to use. The software that comes with the camera is straight forward too and I had no problems working out how to connect the camera to the computer and import images, an important consideration. Uploading to the Dressage Anywhere site or YouTube were really straight forward and I also managed to upload images straight into iMovie without any difficulty, for those of you with an Apple Mac computer. If you don't want to spend a lot and you don't mind the lack of HD then this is a really great little camera. More than adequate for anything you might need for Dressage Anywhere.
Ruth's Sony HDR-XR200VE
If you're a gadget freak like me and take your videoing seriously but don't have a huge budget to spend on a high end professional camera then this Sony HDR is a good choice. With it's own internal hard drive there's no need to faff with memory cards or discs. At £649.99 and with extra features like the optical steadyshot this camera produces a smooth HD broadcast quality image. It's very easy to set up and start filming with straight away. The Sony Camera software provided for your computer allows you to import easily and store videos and still photos in a searchable calendar format. This camera outputs raw files so you will need Windows Movie Maker or other video editing software to convert the videos to a useable format before uploading to Dressage Anywhere.
Have you got a video camera you'd like to recommend to other Dressage Anywhere competitors? Write to us with the details (make and model) and tell us what you like about it. If we feature it on our website you could win a free entry.