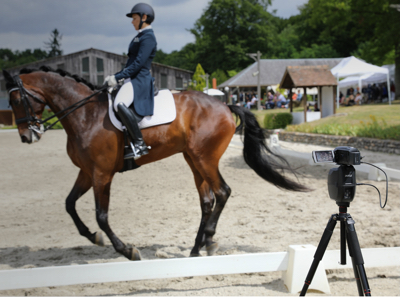 We're very excited to confirm that this year's Team Challenge sponsor is PIXIO!
The team with the most points at the top of the scoreboard will win a PIXEM and tripod from PIXIO. In the event of a tie for first place, the team which has scored the most points throughout the year wins the league. Keep your eye on the Team Challenge scoreboard!
What we love about this new model is it works with your mobile phone! Set up your watch and beacons for the system to track you, attach your phone and away you go. This system is perfect for filming independently, without a cameraman, riding a dressage test or schooling, giving you great footage to review after riding.