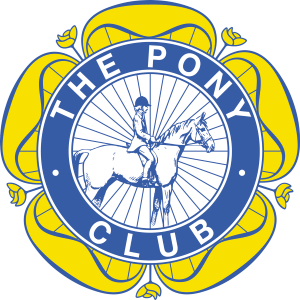 Pony Club riders anywhere in the country can now ride one of their own Pony Club dressage tests and have it judged by a British Dressage judge - all without leaving their yard or field. Dressage Anywhere, the online dressage competition website is excited to announce they are working with the Pony Club, the largest youth equestrian organisation in the world, to run classes especially for their members (and for any youngsters interested in ponies and riding).
Riders can have fun riding in a competition class with the chance to win rosettes and prizes. It is an easy way of stimulating young riders of all ages to understand how to train their pony in the correct way of going and how to make them more responsive. Through the comments made on the score sheets by experienced British Dressage judges the youngsters will be helped to understand what the judge is looking for when they are riding their test.
Riders register online at www.dressageanywhere.com (at no charge) then choose a test and enter a class selected from a comprehensive monthly schedule that includes Pony Club, British Dressage, Riding for the Disabled, British Eventing and FEI tests. Then they get a parent or friend to video their test and upload it to the website following simple on-screen instructions. As soon as it has been judged by one of a panel experienced British Dressage judges, the rider is notified and they can download their completed score sheet. They can then go to the 'score board' to see their current position in the competition.
All young riders from the very youngest to the most experienced are catered for in the Pony Cub. The basic tests start with walk and trot - one of these can even be led, and go right up to the test used for the Pony Club Championships.
Besides receiving marks for each movement there are overall marks for the horse or pony's paces and way of going. Not only do they need to be calm, attentive and supple but the rider also needs to develop these qualities to gain the high marks. Competing from home will help develop the confidence of both before spending time and money competing live. Dressage Anywhere does not intend to take the place of Pony Club competitions or live shows, it is a training tool that can be used at home and then applied elsewhere.
Here is what one of our riders said about competing with Dressage Anywhere:
'I have found it really useful not to have the stress of having to go out to compete (and the costs too). I'd like to say that it gives me a better opportunity to present my horse because he is more relaxed at home. Having feedback from top judges has been fantastic and really encouraging. The comments and insights from the judges have been spot on and are helping me to develop my horse. It's also good to know that a top level judge thinks my horse has something about him.' Rosa Thatcher Khan
See the April schedule, Class 10 to enter our Pony Club competition.