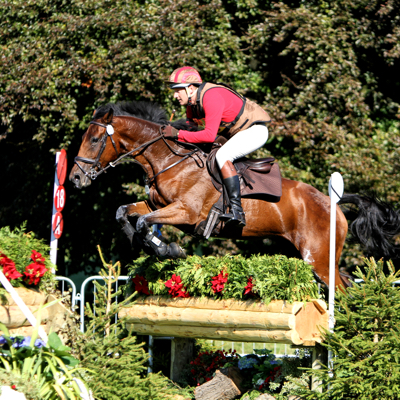 Eventers around the country are keeping everything crossed that the 2019 season gets off to a great start this March.
You've been using the winter to brush up on your show jumping skills; may have even taken part in arena eventing to challenge yourself over some cross country style fences. But how's the dressage going? You may well see the dressage phase as a warm up to the jumping and grimace through it, but are you wasting those clear rounds?
Improving your dressage movements can make all the difference to the score you go into the jumping phase with. Have you thought about trying online dressage, where you can fit it in alongside lessons and general training, to get some feedback from a judge? Marks and comments from a judge can really give you some useful pointers on the movements you need to focus on that you can incorporate into your training.
Gavin Buckley from Westfield Equestrian and his new ride Milo Rouge, have been getting ready for the new season, brushing up on their dressage practice: 'The feedback from Dressage Anywhere judges has given us a real opportunity to understand our strengths and weaknesses in the dressage arena. Riding a test at home every month has meant we've been able to focus our trips out on show jumping and interval training on the gallops. We've also managed to get the rest of the yard involved and have a fun internal staff vs. liveries competition!'
There's no additional membership fee, all you need to do is choose the level of test that's right for you and your horse, grab a friend with a camera and ride your test! You'll receive a detailed scoresheet to download and if you've entered a competition class, you'll be eligible for prizes and rosettes too!
---
>> CLICK HERE FOR ONLINE DRESSAGE SCHEDULES <<
---