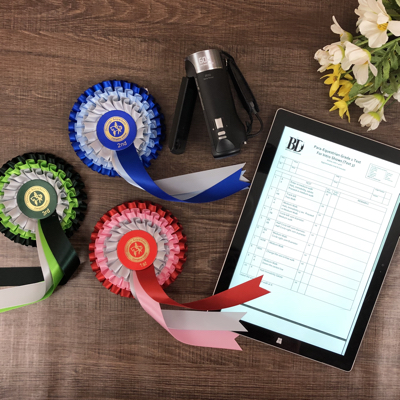 Our BD Para-Equestrian classes have been running since late 2018 and we'd love to see even more riders get involved.
In addition to the Riding for the Disabled competitions, para riders can now take part in monthly BD Para-Equestrian competitions.
We caught up with a few key people to find out what they thought about this new addition to our monthly schedule.
Natasha Baker, Paralympic Gold Medalist
'This is such a fantastic opportunity for para riders at any level. For some riders organising help (grooms, trainers and carers) and transport to get to a competition can be tricky as well as expensive, so to be able to compete from home opens para dressage up to a much wider audience. It will provide guidance and will give confidence to new riders or partnerships from top judges, the feedback given will help the riders understand what they need to work on to improve their performance for next time. I think this is such a great step forward for our sport and I hope that it will encourage more riders to take part.'

Julie Frizzell, British Dressage Para Director
'Reaching out to every eligible para rider is at the core of all we do. Opening up competitive opportunities such as this is an outstanding step forward. Our most qualified para judges are amongst those working with DA so the feedback is invaluable for all - whether you are an established athlete or trying BD Para for the first time.'
Nereide Goodman, British Dressage List 1 Judge and DA Co-Founder
'It is great to further fulfil our mission of making the art and fun of dressage riding accessible to all.'
Mary-Anne Horn, Para Judge
'From a judge's point of view it is so good to encourage and make it possible for riders all over the world to come forward and get help from experienced judges. It will give them the confidence to become more involved and perhaps encourage more riders in their own country to take up the sport'.
Each month choose from Grade 1 to 5 Para Bronze tests. The classes are open to all bronze, silver and gold riders who have a national or FEI classification.