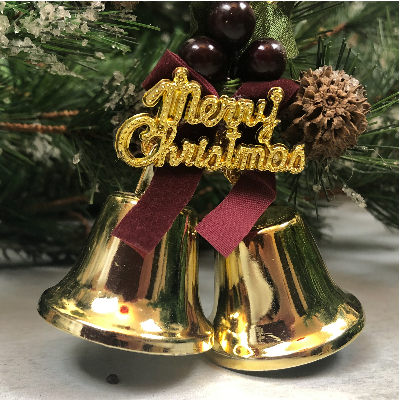 Whether it's getting your present shopping done or just embracing the spirit of Christmas, there's definitely something magical about Olympia Horse Show week that signifies the start of Christmas!
Many of our judges will be at Olympia this week and we caught up with one to find out her thoughts on the competition so far. Kim Ratcliffe, BD List 1 judge and trainer has one of the best views in the house!
'I have been lucky enough to be a computer operator at Olympia for several years now. The system has changed and now the judges just have an iPad operator and we input the scores and comments and deal with any issues that arise (such as errors of course, technical errors etc). So I don't get much time to watch the actual dressage anymore.
Grand Prix
'Last night was the Grand Prix with the top 15 riders qualifying for the freestyle tonight. The freestyle results count towards the FEI Dressage World Cup points and qualified riders will be competing in Las Vegas in the Spring.
'Sixteen riders came forwards last night and the results can be found here. If you click on details you can see the individual marks for each movement from each of the 5 judges (I was at E with senior German judge Katrina Wurst who will also be officiating at the Olympics in Tokyo in July 2020).
Shortened Test
'They rode a new shortened (4.5 minute) test. This is only used at certain indoor shows and was developed by Katrina. A different shortened test was used last year and was not very popular but this new test seemed to meet universal approval. Some of the older horses will have been riding the same Grand Prix test for 6-8 years so for them there was clearly more anticipation creeping in as it starts as a mirror image of the full test. In addition several of the younger horses were rather tense in the hothouse atmosphere that is the Great Hall at Olympia which lead to several mistakes and often affected the quality of the walk. In the International classes the only collective mark given is for the rider so there are no additional marks for Paces, Submission or Impulsion.
'British European team rider Charlotte (Lottie) Fry was riding the fabulous Everdale, owned by Anne Van Olst for whom Lottie works and who has been Carl Hester's trainer for some time. Everdale was very fired up but Lottie still rode for high marks, with great risk. Sometimes it didn't quite come off but when it did she got good marks and ended up in 3rd place, less than 0.2% behind her mentor Carl.
Judge's Marks
'After each test, the horse was led away by a groom, accompanied by a steward who would then check all tack etc, whilst the rider was interviewed. The judge's marks are almost instantaneous with the iPad so the rider is then asked for their comments. Carl Hester, who had ridden Hawtins Delicato, his ride from both the 2018 World Equestrian Games and 2019 European Championships. commented that at his last show, the Europeans, Del had become very stressed and hot in the final class, the Kur and that he was hoping to give the horse a confidence giving ride at Olympia so wasn't going for maximum marks.
'Charlotte Dujardin was riding Mount St John Freestyle, the mare that had scored so well at the Europeans but had been eliminated in the Stewards check. There was no such issue yesterday, the mare was working very well with good energy and showing her expressive forelegs. With no obvious mistakes Charlotte took the lead with the only 80%+ score of the night so completing a British 123.
'Other well placed riders with 72%+ scores included last year's Olympia Kur winner Frederic Wandres (Germany) on Duke of Britain, Richard Davidson on Bubblingh, British based Danish rider Anders Dahl on Fidelio van het Bloemenhof, previous British National Champion Lara Butler on Dr & Mrs Bechtolsheimer's Rubin Al Asad.
The Kur
'Fifteen riders will come forwards for the Kur tonight. They have already submitted their floorplans and the iPad programme will have already calculated the Degree of Difficulty mark. The computer will work out the mark depending on what they score for those difficult movements or combinations. Its quite a busy job for us operators and we have to be very focused. My judge, Katrina Wurst, devised the Difficulty programme with a software firm so she knows exactly how it operates which is helpful to me but a little nerve wracking.
'The Kur will be on BBC Red button from 19.15 and the start list is available online.
'They go in reverse order of last night's results within groups of 5 so from the second half, which starts at 20.50 will be very exciting. I'll be sitting at M but I'll be recording the show as i wont get much chance to relax and watch!'