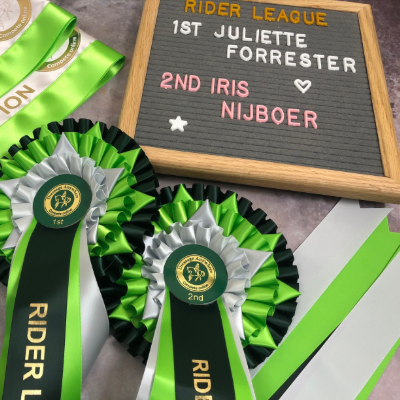 Champion and Reserve Champion announced!
Congratulations to Juliette Forrester from the Cayman Islands, our 2019 Rider League Champion! Congratulations also to Iris Nijboer from Qatar, our Reserve Champion. Rosettes and sashes are on their way to our riders.
Juliette is the lucky winner of our Rider League prize bundle, with some amazing prizes very kindly donated by Hiho Silver, Tail End Jewellery, The Medal Hanger Shop and Confident Rider. ❤️
The results of the top 30 league placings are here. Riders in the top 10 each receive a special Rider League rosette and free entry voucher.
Champion Prize Bundle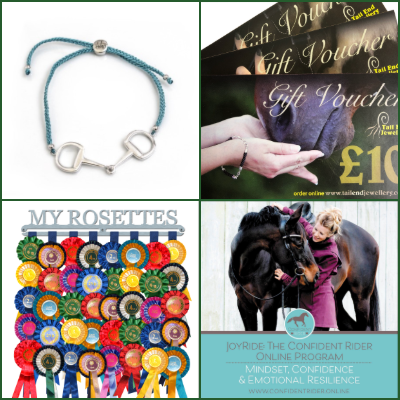 From left to right:
One of our favourites! A sterling silver snaffle friendship bracelet from Hiho Silver.
£50 gift vouchers from the lovely Alison at Tail End Jewellery. Choose a unique keepsake from your own horse's hair.
The My Rosettes hanger is a fabulous find from The Medal Hanger Shop. What a gorgeous and unique way to keep your Dressage Anywhere rosettes on display!
One month subscription to JoyRide by Confident Rider, helping to build mindset, confidence and emotional resilience for equestrians.
The 2020 Rider League
The 2020 Rider League starts this month! You don't need to do anything to get involved - your results in our monthly classes (excluding Training, RDA and Ex-Racehorse competitions) will be converted into points and automatically added to the scoreboard!