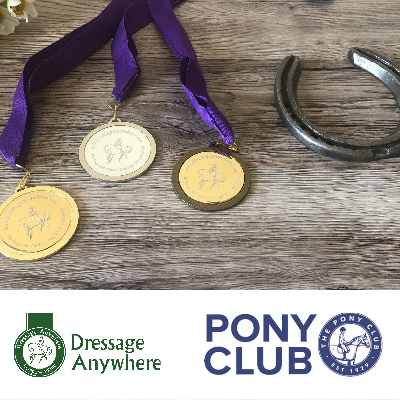 The Pony Club Online Dressage Championships are open to all The Pony Club members who have achieved two scores of 60% or above between May and August.
We launched this year's Online Championship Qualifiers just as the COVID-19 pandemic hit the UK and we went into lockdown, but we re-opened qualifying classes in May.
To give all riders an extra chance to gain qualifying scores we've extended the qualifying period to include August's competition. And the Online Dressage Championship Show will now run in September.
Both schedules are live and ready for entries, so if you've already achieved your qualifying scores you can start getting ready for your Championship Show entry!
We're writing to all qualified riders to let them know about the change in our schedule and we'll also write to riders with a part qualification to let them know that there's an extra month!
>> Enter the August Competition here to get your final qualification.
>> If you already have two qualifying scores, enter The Pony Club Online Dressage Championship Show here.