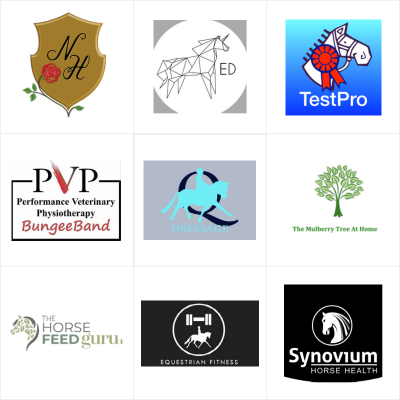 If you're entering our Special BD Members Online Show this month, you're in for a treat! We've lined up some amazing sponsors to give away prizes to our 1st to 3rd placed riders in EVERY class!
Open to BD Members, choose from Prelim to Advanced Medium. Be judged by top BD Judges and get some great feedback on those Winter Regional tests (short arena tests are included separately at each level)!
Your test will be judged shortly after you upload your video and you'll be able to download your scoresheet straight away. All results will be displayed on our Scoreboard - there are some already there!
Entries close on 15 December and you'll have a further 24 hours to get your video to us by 16 December. Click here to view the schedule and enter!
Nouvelle Habit
Bring elegance back to horseback with a hand-tailored waxed cotton riding skirt. Handcrafted in Bristol, these skirts are a chic alternative to waterproof trousers and the very lovely Odette from Nouvelle Habit is giving away a £150 voucher to 1st place, £100 to 2nd and £50 to 3rd in the Elementary Short Arena class.
Find out more about Nouvelle Habit here:
Equissentials Dressage
Stock up on all of your essential dressage goodies with Equissentials Dressage. We can guarantee you'll be spoilt for choice with so many fabulous brands to choose from. Whether you want to deck your horse out in the latest matchy matchy or kit yourself out in style, Equissentials Dressage have got just what you need. We've got £20, £15, £10 vouchers to award placed riders in our Prelim Short Arena class.
Find out more about Equissentials Dressage here:
TestPro
If you need to look up a test quickly, or need help learning a test, Dressage TestPro has got your back! We wouldn't be without this fabulous app - available for both iOS and Android devices. Watch, listen or visualise your test with TestPro and avoid that brain fog as you enter the arena! Sponsoring our Medium Short Arena class, 1st place will bag a year's access to TestPro, 2nd and 3rd will win access to Intro-Novice or Elementary-Advanced.
Find out more about TestPro here:
BungeeBand
The PVP BungeeBand is a revolutionary bit of kit that you need to add to your list of training aids. Used either on the lunge or under saddle, the BungeeBand helps your horse to engage his hindquarters and step through whist simultaneously lifting through their abdominals. We're so lucky to have BungeeBand sponsoring our Novice Long Arena class with the following: 1st - BungeeBand Classic Pad, 2nd and 3rd - branded goodies!
Find out more about BungeeBand here:
Q Dressage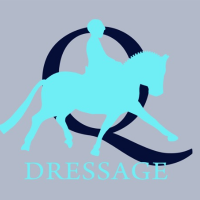 Our favourite place to go for high-quality, functional, stylish and unique accessories! Whether you're after stylish boots or spur straps, or a selection of bold coloured belts and fabulous socks is more your thing, Q Dressage have got it! Sponsoring our Prelim Long Arena class, 1st place wins £20 voucher, 2nd £18 and 3rd £16.
Find out more about Q Dressage here:
The Mulberry Tree at Home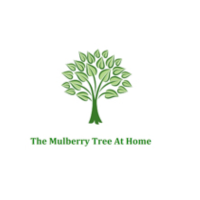 Made with reclaimed materials, this is the place to go for unique country and equestrian home furniture and accessories. The Mulberry Tree at Home designs and creates unique items inspired by your passion to last a lifetime. We're delighted to offer to our Elementary Long Arena placed riders: £25, £20 and £15 vouchers.
Find out more about The Mulberry Tree at Home:
The Horse Feed Guru
An independent equine nutritionist, Donna aims to take the mystery out of feeding horses and help owners to understand their horses' needs depending on their workload and lifestage. The Horse Feed Guru is sponsoring our Novice Short Arena class with a remote consultation to the winner!
Find out more about The Horse Feed Guru here:
Equestrian Fitness
Equestrian Fitness focuses on improving how your body functions as a whole in order to improve your seat and communication whilst giving aids to your horse. Our first introduction to Nicola was on the Small and Supercharged Christmas Market on a fitness ball talking about all the great exercises we riders should be doing to help our horses! Placed riders in our Medium Long Arena class will win: 1st branded bobble hat, online off horse assessment and follow up exercises plus on horse rider biomechanics video review and follow up with three months access to online programme, 2nd Rider Biomechanics Riding video review and follow up plus three months access to online programme, 3rd Rider Biomechanics Riding video review and three months access to online programme.
Find out more about Equestrian Fitness here:
Synovium
Synovium Horse Health provides an advanced range of equine horse supplements and products which have been carefully developed by a dedicated team of FEI and Olympic vets. Synovium understands the importance of trusting what you feed and educates their clients on the best products for their horses from a veterinary perspective. Synovium supplements are based on the latest scientific research and are extensively trialled on horses by leading vets. Continually developed formulas provide the correct levels of proven ingredients for effectiveness across a range of conditions. Synovium focuses on clean sport, certified quality and results. We're delighted to welcome Synovium as sponsor of our Advanced Medium Short Arena class with £30 e-voucher plus branded cap to 1st place; £20 e-voucher plus branded cap to 2nd and £10 e-voucher plus branded cap to 3rd.
Find out more about Synovium here: